I-15 St. George Improved
The Utah Department of Transportation (UDOT) is preparing an Environmental Assessment (EA), according to the National Environmental Policy Act (NEPA), to evaluate a potential new interchange at I-15 and 700 South in St. George to improve regional mobility in the area. The study began in April 2022 and is scheduled for completion in mid-2023.
The environmental review, consultation, and other actions required by applicable Federal environmental laws for this project are being or have been carried-out by UDOT pursuant to 23 USC 327 and a Memorandum of Understanding dated May 26, 2022, and executed by FHWA and UDOT.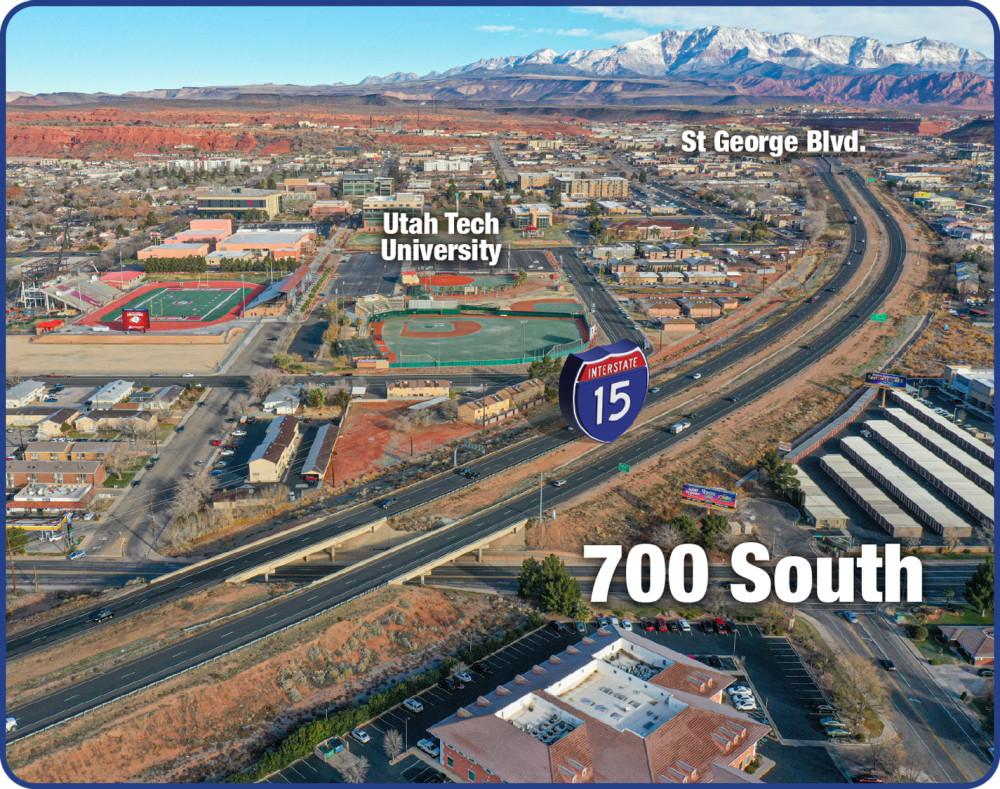 This study will evaluate environmental and community impacts and identify improvements that address current and future mobility needs. As part of the environmental process, there will be three comment periods where the public is encouraged to provide feedback - during the Scoping Phase, during the Alternatives Development Phase, and at the release of the EA (summer 2023).
We've added additional elements to the study process (below) that will require additional time.
Alternatives Public Meeting: Additional public meeting to show the preliminary design alternatives. This will also include a 30-day comment period to allow for public feedback.
Additional Analysis: We've included additional time for analysis of alternatives suggested during Scoping and ways to better incorporate walking and biking in the area.