Project Overview
The Utah Department of Transportation is in the preliminary stages of the design of a new interchange along I-15 at 1800 North. Additional funding was recently added to the project that will widen 1800 North from I-15 to 2000 West, providing improved mobility to residents of Sunset and Davis County at large. 1800 North will be reconstructed in concrete pavement and widened to include two lanes in each direction and a center turn lane, 12-foot shoulders, and a new curb, gutter, and sidewalk. Construction was originally scheduled to begin in 2023 however, with the additional funding nearly doubling the size and effort necessary to design the improvements, construction will begin in 2025.
If you are a property owner along 1800 North and have questions about property purchases a representative will be reaching out as the design progresses to discuss specific real estate needs.
Area Map
\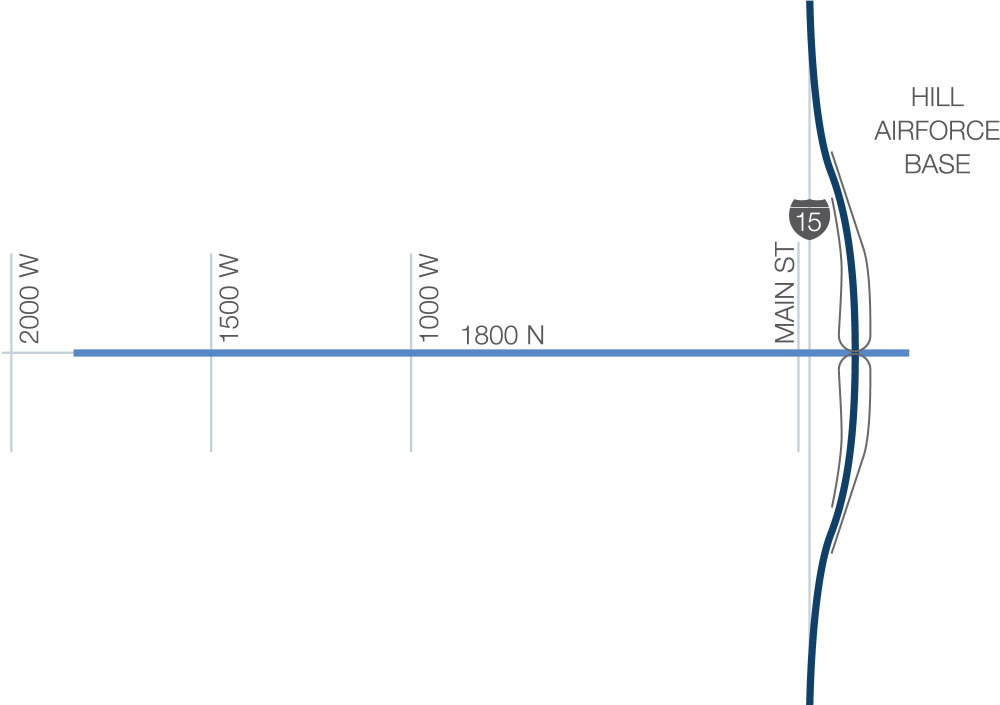 Project Design: Fall 2021 to Spring 2024
Kick-off December 2021
Environmental Reevaluation: Winter 2022 to Summer 2023
Right of Way Acquisition: Summer 2023 to Fall 2024
Start Construction: Spring 2025
Work Hours: 7 a.m. - 5 p.m.
Workdays: Monday - Friday
Schedules are subject to change due to weather conditions and material availability.
End Construction: Fall 2027
Contact Information
To contact the public information team with questions or concerns:
Hotline: 385-383-6576
Email: 1800north@utah.gov
Stay Informed
To receive weekly construction updates, please contact the public information teat at the email address above and enter "Weekly Updates" in the subject line.