1800 North Interchange
New interchange on I-15 at 1800 North as well as widening of 1800 North from I-15 to 2000 West.
The Utah Department of Transportation is in the preliminary stages of the design of a new interchange along I-15 at 1800 North. Additional funding was recently added to the project that will widen 1800 North from I-15 to 2000 West, providing improved mobility to residents of Sunset and Davis County at large. 1800 North will be reconstructed in concrete pavement and widened to include two lanes in each direction and a center turn lane, 12-foot shoulders, and a new curb, gutter, and sidewalk. Construction was originally scheduled to begin in 2023 however, with the additional funding nearly doubling the size and effort necessary to design the improvements, construction will begin in 2025.
If you are a property owner along 1800 North and have questions about property purchases a representative will be reaching out as the design progresses to discuss specific real estate needs.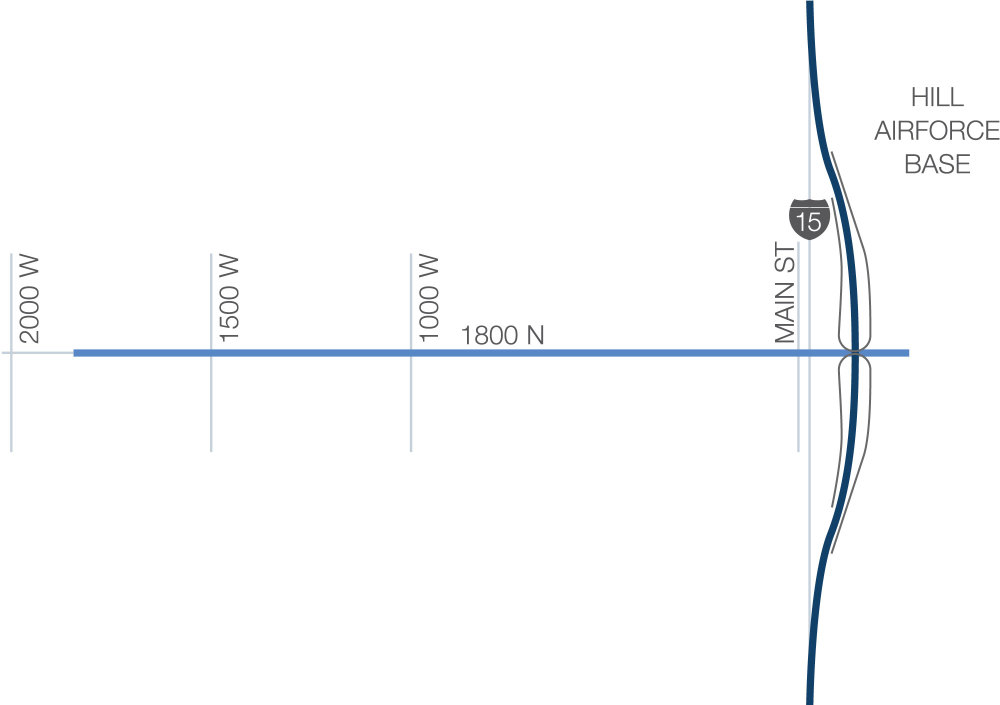 Project
Join our mailing list! Email us at 1800north@utah.gov to receive updates about the project.
The project team is here to help. Please call or email with any questions or comments.
Project Hotline: 385-383-6576
Email: 1800north@utah.gov