PROJECT OVERVIEW
The Utah Department of Transportation (UDOT) is widening Geneva Road (SR-114) to include two travel lanes in each direction and a center turn lane between University Parkway (SR-265) and the future Lakeview Parkway in Orem. The project will improve mobility and enhance access to adjacent properties. In fall 2022, the project scope was updated to include constructing the new Geneva Road/Lakeview Parkway Intersection. Additional improvements include bike lanes and sidewalk throughout the project area. Construction is anticipated to begin in early 2024.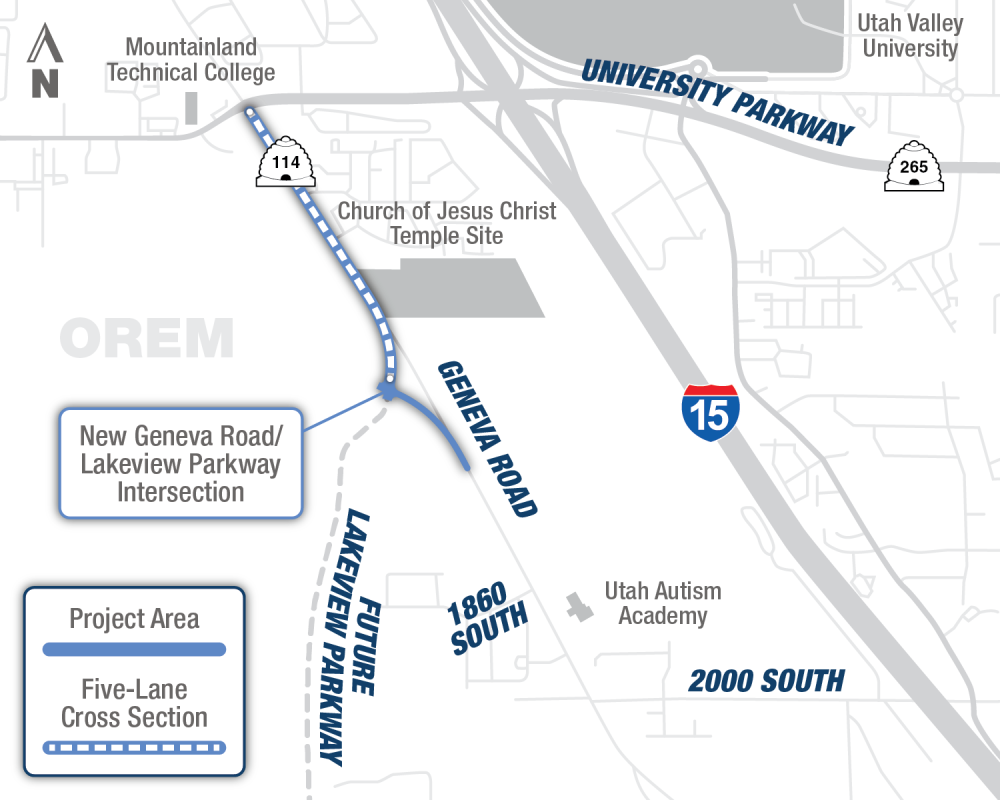 NEIGHBORHOOD MEETING
UDOT hosted a neighborhood meeting to provide more information to the public about the Geneva Road Improved project. At the time of the meeting, the project scope included widening Geneva Road to five lanes between University Parkway and the future Lakeview Parkway and widening to three lanes from the future Lakeview Parkway to approximately 1800 South.
WHEN: Thursday, April 28, 2022, 5-6:30 p.m.
WHERE: Vineyard Elementary School (620 East Holdaway Road, Vineyard, UT 84058)
FORMAT: Open House
CONTACT INFORMATION
If you have any questions, please contact a project representative using the information listed below:
Hotline: 385-323-2001
Email: genevaroad@utah.gov