US-91 Renewed; North Smithfield to Idaho
Work on this project is nearly complete. Only a couple of minor work items and project clean-up remain. We would like to thank you all for your patience and cooperation during construction, and invite you to send any feedback, questions, or concerns regarding this project to our team using the contact information below.

Upcoming Work Activities (as of 08/11/22):
Crews will return near the end of August to place the second and final coat of striping paint along the project corridor.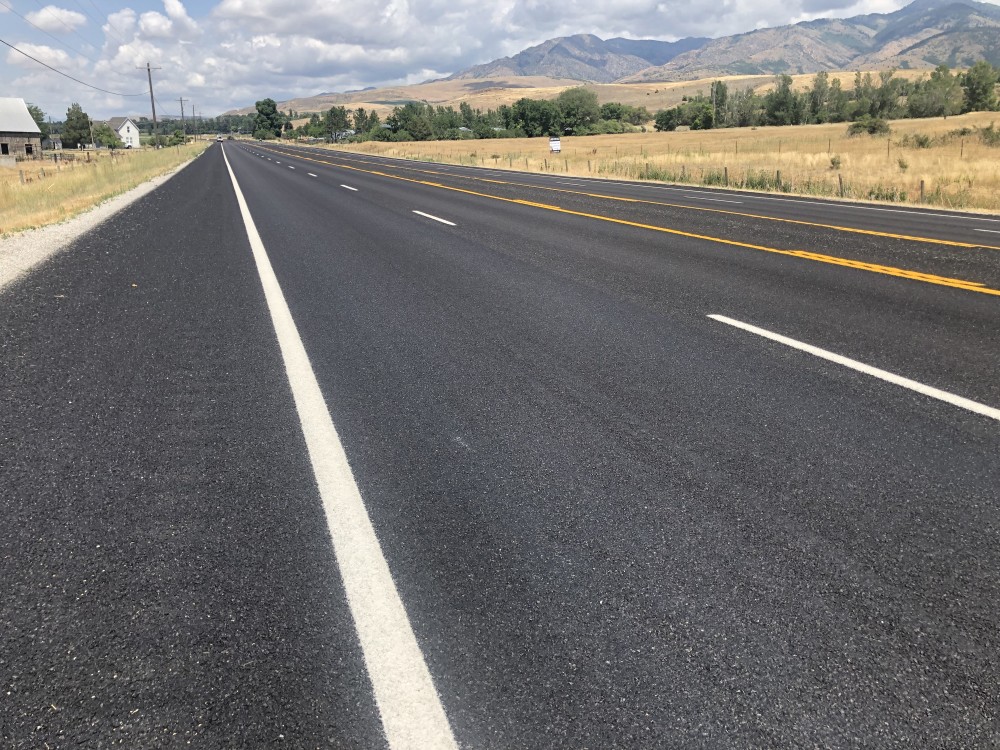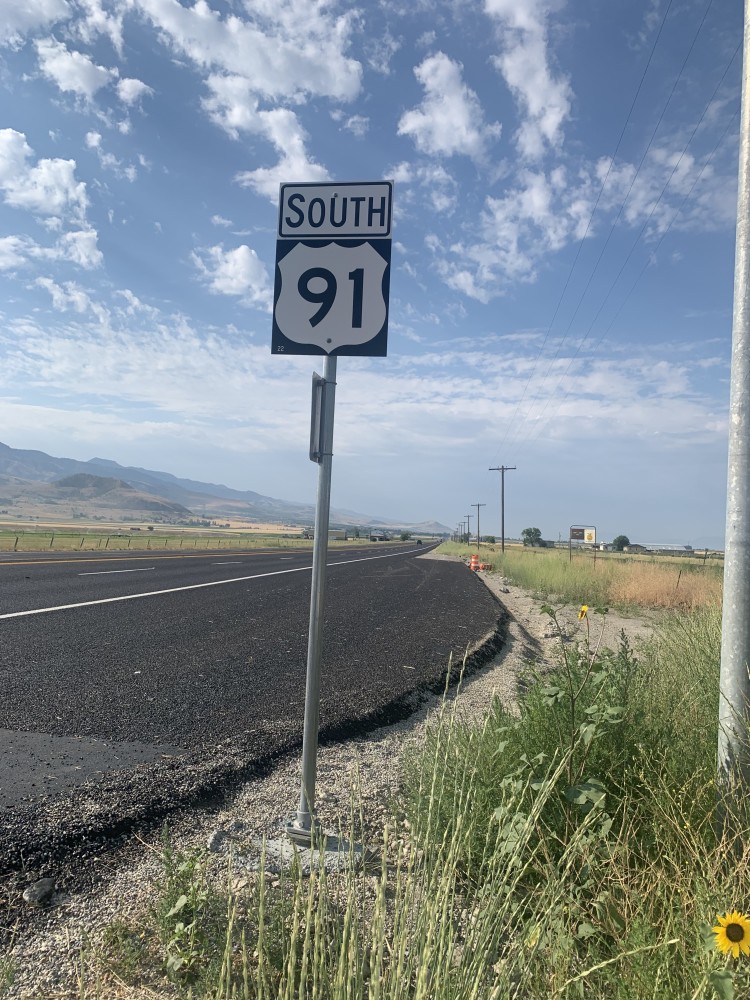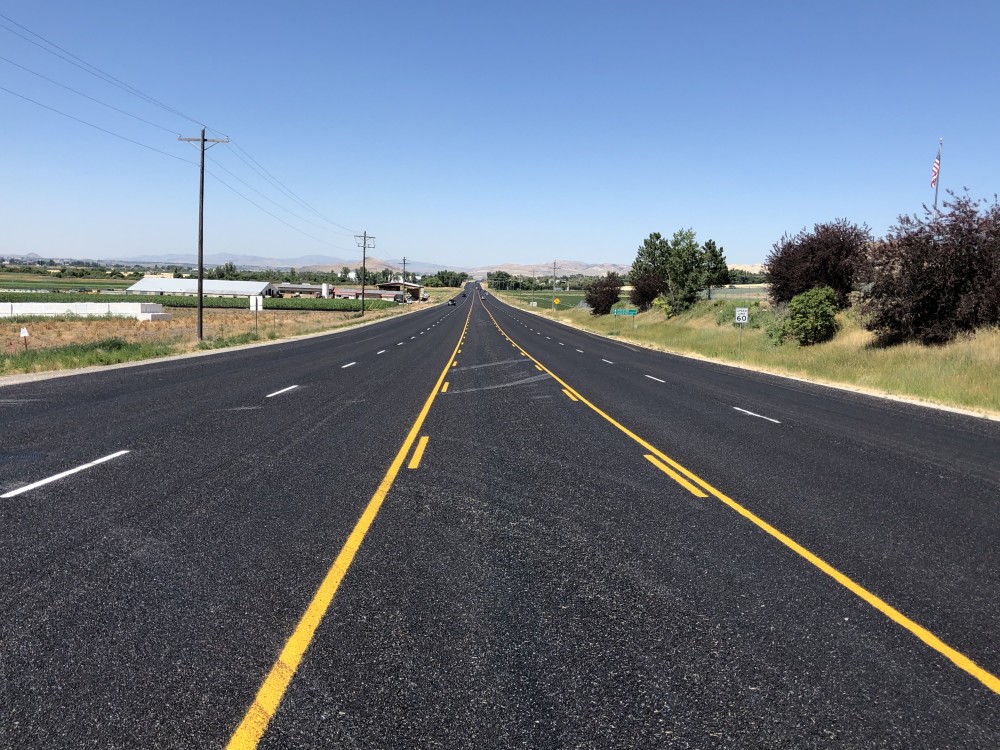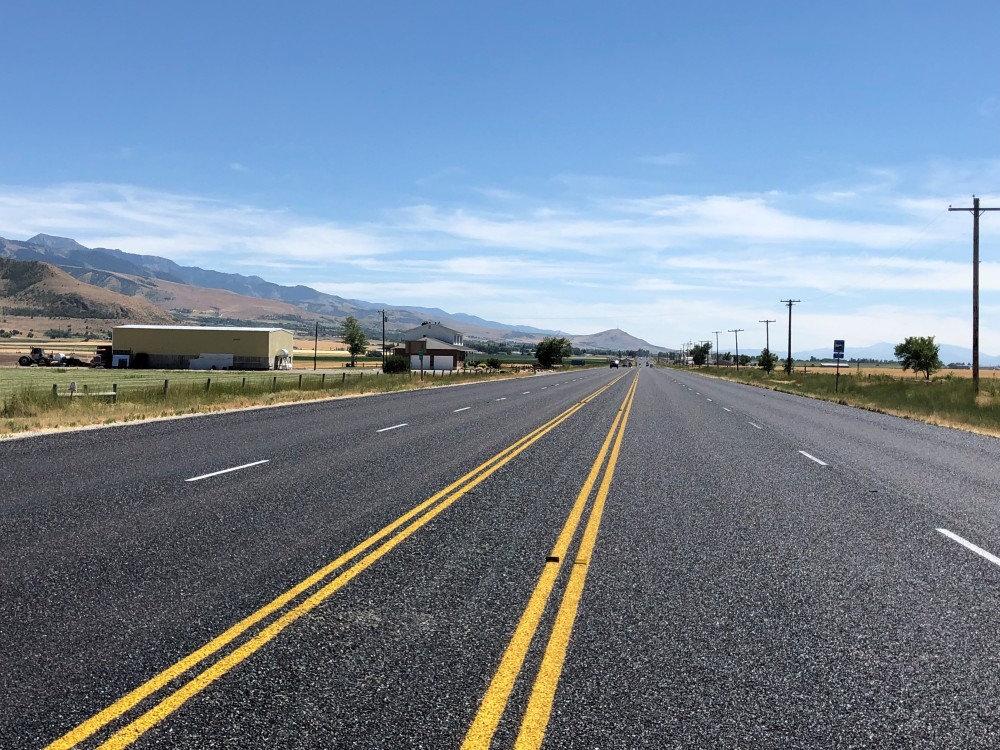 *Schedule subject to change due to weather or other unforeseen circumstances.
Traffic Alerts:
Expect rolling lane closures near the end of August to accommodate the placement of the second coat of striping paint.
Intermittent lane and shoulder closures are possible over the next couple of weeks as crews finish any outlying project tasks and clean-up
Safety:
For your safety and the safety of those working in the area, please use extra caution, reduce speeds, and follow all posted detours, signs, and signals when driving through construction zones. Barrels and other traffic control devices are placed to guide motorists safely through the work zone, and to protect the project team.
Do not follow construction vehicles into the work zone.

Contact Information:
Ashlie Albrecht, Public Involvement Coordinator
Project Hotline: 877-495-4240
Email: udotregion1@utah.gov
---
Project Background:
The Utah Department of Transportation conducted a project to resurface US-91 from North Smithfield to the Idaho border. Crews placed a new roadway surface, called a chip seal, along the entire corridor to improve the driving experience and extend the life of the pavement. The project reached completion in early-August 2022.