US-40 Improved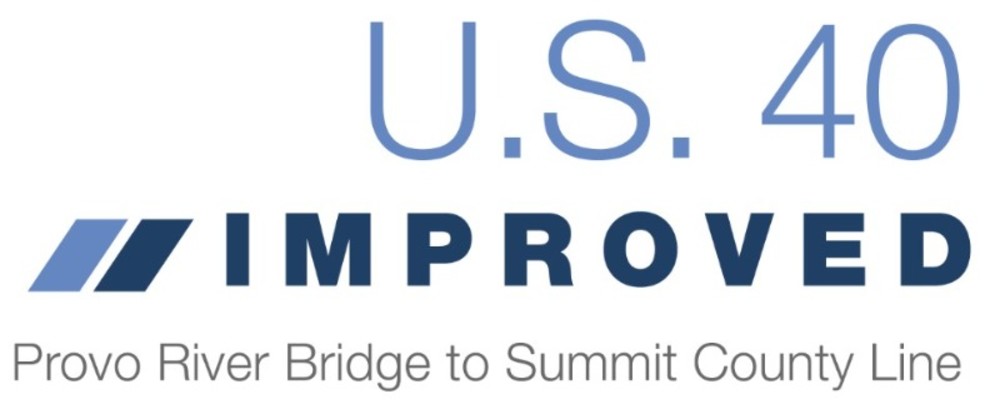 Project Overview
The Utah Department of Transportation (UDOT) is performing a pavement rehabilitation and bridge deck replacement project on U.S. 40. Work will take place from the Provo River bridge to the Summit County line through Fall 2022.
Current Impacts
Panel Repair & Replacement
Crews are repairing the "hump" at approximately milepost 10. Traffic will be reduced to a single lane in each direction while work is performed in the outside lanes. This traffic restriction will remain in place for approximately two weeks.
Eastbound (downhill) US-40 panel repair and replacement continues between mileposts 10-12. Motorists will encounter a 2-mile lane closure in this area in addition to the lane closure approaching the Provo River Bridge.
Bridge Deck Replacement
Traffic on US-40 remains shifted to the west side of the divided highway for bridge deck replacement. This approximately 1-mile traffic crossover maintains one eastbound (downhill) and two westbound (uphill) lanes open over the bridge. This configuration will be in place while the east bridge over Provo River is repaired. Once eastside bridge work is complete, traffic will switch to the east bridge with the same lane configuration.
Impacts
Traffic: Eastbound (downhill) lanes will be reduced to a single lane 24 hours a day. This single lane configuration for eastbound traffic will extend through the project.
Westbound US-40 will will be reduced to one lane for pavement repair as part of a series of 10-day lane closures thru mid-summer.
Speed: Please slow down and expect moderate to heavy delays during high peak times.
Noise: Nearby residents may notice an increase in construction-related noise and vibration.
Schedules are subject to change due to inclement weather, equipment issues, or materials availability
Safety Note
Excessive speeding through the narrow work zone creates an unsafe environment for the traveling public and our work crews. Safety is our number one priority, please slow down. Please remain in the open travel lane to avoid damaging wet and curing concrete.
Emergency Vehicles
Due to the single lane traffic configuration for eastbound (downhill) traffic, we ask you to please slow down and move as far to the right as possible to allow passage of emergency vehicles. If you are involved in a crash in the lane closure area, please pull as far right as safely possible.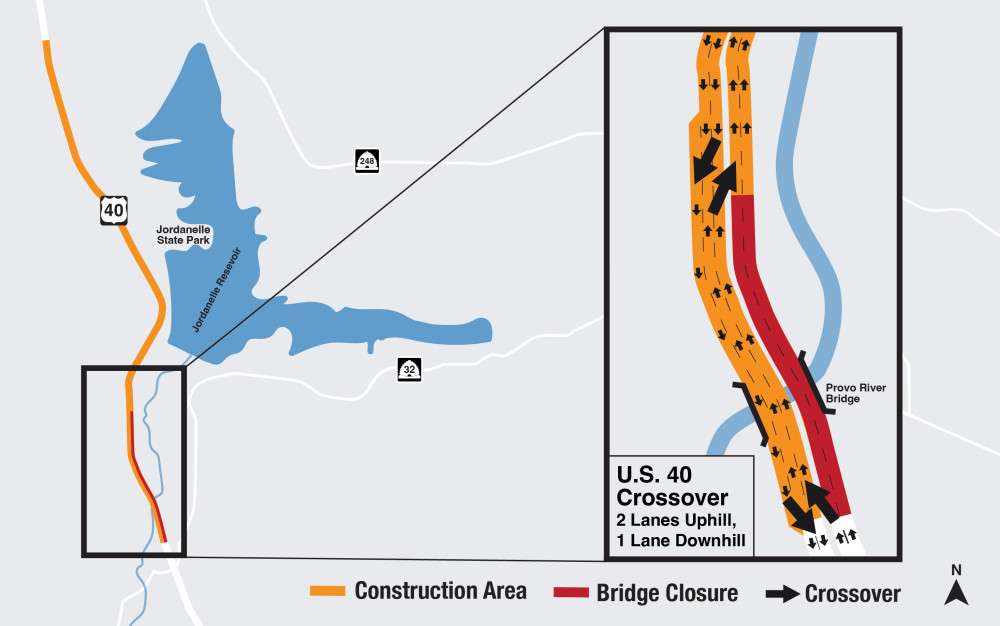 Questions?
Project Hotline: 800-292-3557
US40@utah.gov