October 19, 2023
Final walkthrough of the project will take place this week and next
Paving
Paving along the main roadway of SR-18 is complete. Some minor additional placement of asphalt along the roadway shoulder will take place in certain areas, and clean-up activities will occur such as evening out raised asphalt areas.
Striping
Roadway message signage will continue to be painted, and a second coat of paint will be placed on top of existing striping along the SR-18 main line roadway. This will take place the remainder of October.
Additional
Seeding for vegetation will take place this week and next.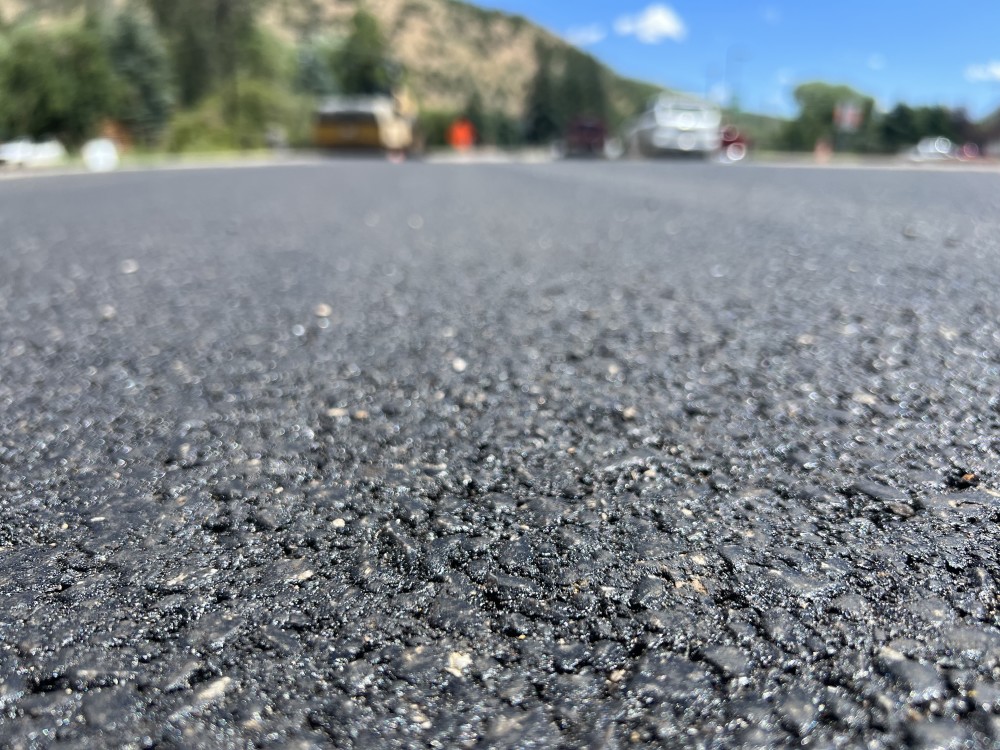 ---
Project Overview

The Utah Department of Transportation (UDOT) is improving the roadway on State Route 18. The work is divided into two areas: Ledges to Diamond Valley and Veyo to north of Central.
This project is a roadway asphalt rehabilitation project and will also make various improvements at different locations along SR-18, these include:
Pedestrian access ramps

Roadway and shoulder widening

Concrete barrier replacement

Dedicated turn lanes

Addition of two-way left turn lanes
Project Area Map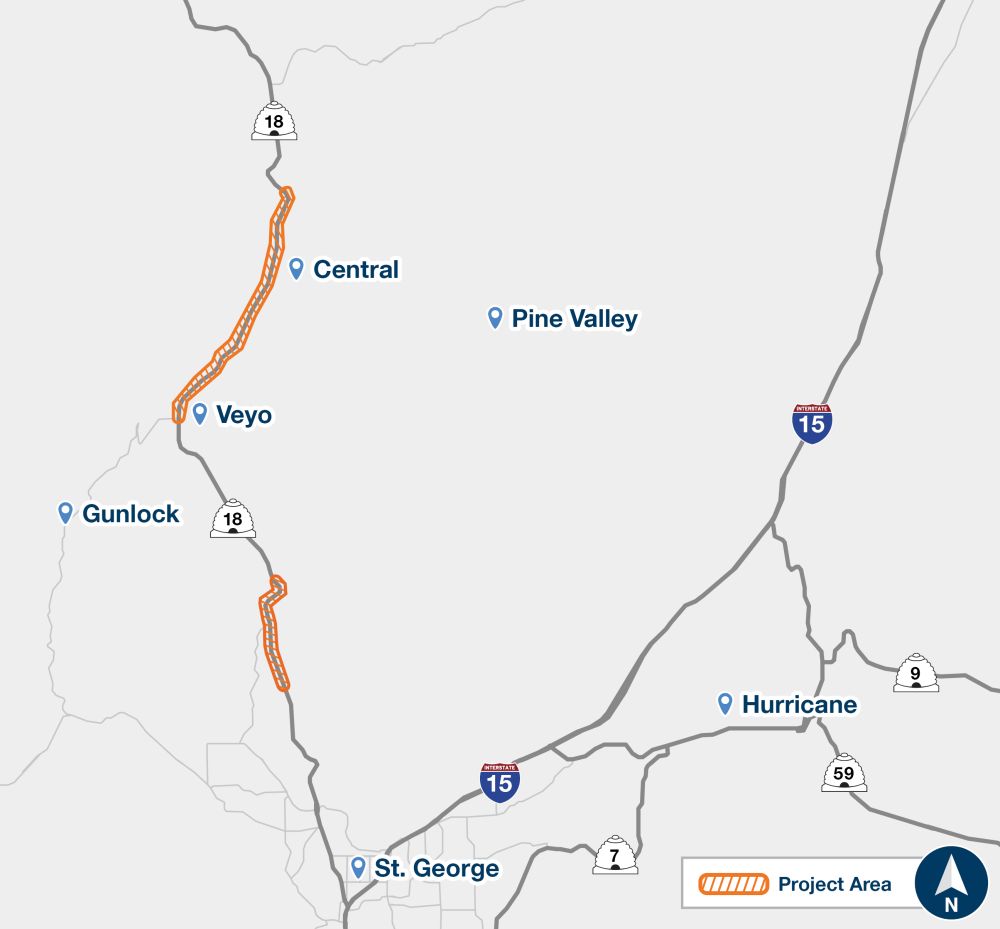 Contact Us!
Project Hotline: 866.777.1850
Project Email: sr18improved@utah.gov