SR-14 Improved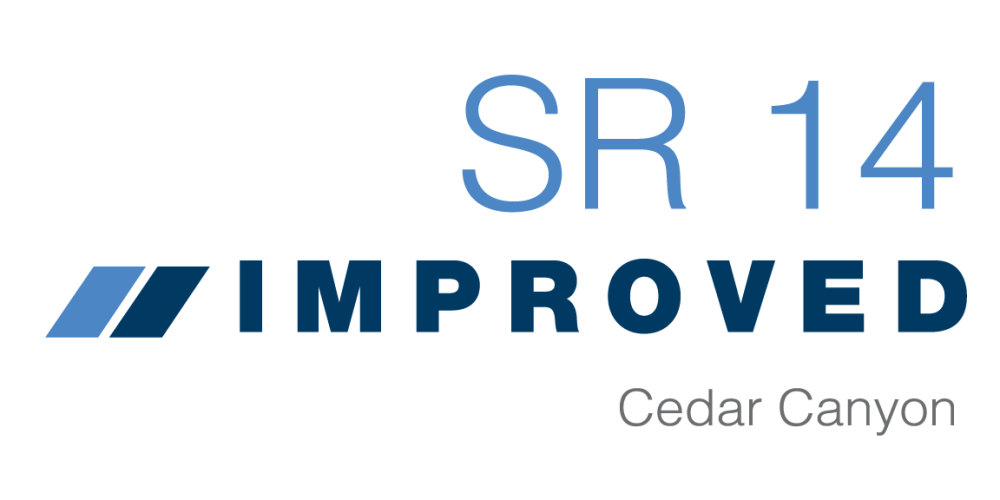 This project constructs a new passing lane for eastbound traffic in the Woods Ranch area . The lane will run approximately 2 miles and will help relieve traffic congestion in a steep area of the canyon.
Current and Upcoming Construction Activities
Construction activities continue on State Route 14 (SR-14) to construct a new passing lane for eastbound traffic in the Woods Ranch area. Culvert work is nearing completion, with paving anticipated in early September 2022 (weather permitting). Project completion anticipated for mid-October 2022.
Monday through Friday through traffic on SR-14 will be subject to lane shifts and alternating one-way traffic with temporary traffic signals. You can expect delays up to 60 minutes during times of high recreational traffic. Work is expected to last through the summer in the construction area.
Current activities include extending culverts and hauling materials for the road base and shoulders, and replacement of a large culvert that crosses the roadway.
Motorists need to always be aware of cyclists in the canyon. It is a Scenic Byway and you can anticipate them being there. Current biking conditions through the beautiful canyon are extremely dangerous through the construction zones. Narrow shoulders, restricted lane widths, and heavy equipment require bikers to use extreme caution or avoid the area if possible.
Additional information for cyclists can be found on the "Cycling in Cedar Canyon" website at https://udot.utah.gov/connect/public/sharecc
Construction work has been suspended for this year on two additional areas of SR-14 beginning near Duck Creek Village and continuing to US-89.
What to Expect
Schedule: Monday through Friday from 7 a.m. to 6 p.m.
Traffic: Traffic through the Woods Ranch area will encounter one-way alternating traffic controlled by temporary traffic signals. Delays up to 60 minutes are possible during times of high recreational traffic.

Access: Please use extreme caution when entering the roadway from side roads to verify traffic is moving in your desired direction.
Nearby residents may notice an increase in construction related noise, vibration, and dust.
STAY INFORMED:
For more information, contact the UDOT public information team using the informaiton provided below:
HOTLINE: 800-292-3557
EMAIL: sr14improved@utah.gov
WEB: udotinput.utah.gov/sr14improved