SR-14 Improved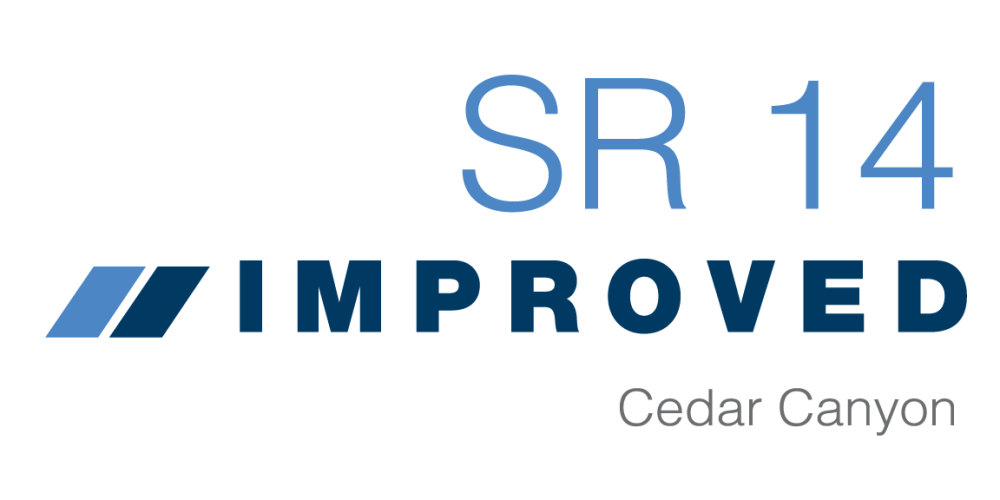 Current Impacts by Area
Woods Ranch
Construction activities are underway on State Route 14 to build a new passing lane for eastbound traffic in the Woods Ranch area . The lane will run approximately 2 miles and will help relieve traffic congestion in a steep area of the roadway.
Current activities include preparing the area for construction by removing trees and ungrowth from the new intended passing lane.
As crews work in the area, through traffic on SR-14 will be subject to lane shifts and alternating one-way traffic with temporary traffic signals. You can expect delays of up to 20 minutes once construction work ramps up. Work is expected to last through the summer in the construction area.
Duck Creek Village
As early as May 31st, work will also begin on SR-14 in two areas beginning near Duck Creek Village and continuing to US-89 in Alton. This work involves improving two large sections on SR-14 by improving the shoulders, drainage, and repaving the roadway with new asphalt. In this section of construction you may experience up to 15 minute delays with one-way traffic, flagging, and pilot car operations.

What to Expect
Schedule: Monday through Friday from 7 a.m. to 6 p.m.
Traffic: Traffic through the Woods Ranch area will encounter one-way alternating traffic controlled by temporary signals. As work progresses delays up to 20 minutes are possible.
At the present time, no delays are planned until the first of June in the
Duck Creek to Alton segment of the highway.
Delays of up to 20 minutes are expected.
Access: Please use extreme caution when entering the roadway from side roads to verify traffic is moving in your desired direction.
Nearby residents may notice an increase in construction related noise, vibration, and dust.
Project Background
The Utah Department of Transportation (UDOT) is rehabilitating pavement near Duck Creek Village extending to US-89, adding an eastbound passing lane at Woods Ranch, and making various culvert repairs on SR-14 between Cedar City and Alton. Construction is expected to last throughout the summer into the fall.