Study Complete
The Utah Department of Transportation (UDOT) conducted a state environmental study (SES) to evaluate and identify an extention of 12600 South (Herriman Boulevard) from the future U-111 alignment to 6400 West in Herriman. The study was done to address the current and future growth in southwestern Salt Lake County and the surrounding areas.
The final SES is now available for review here.
Proposed Action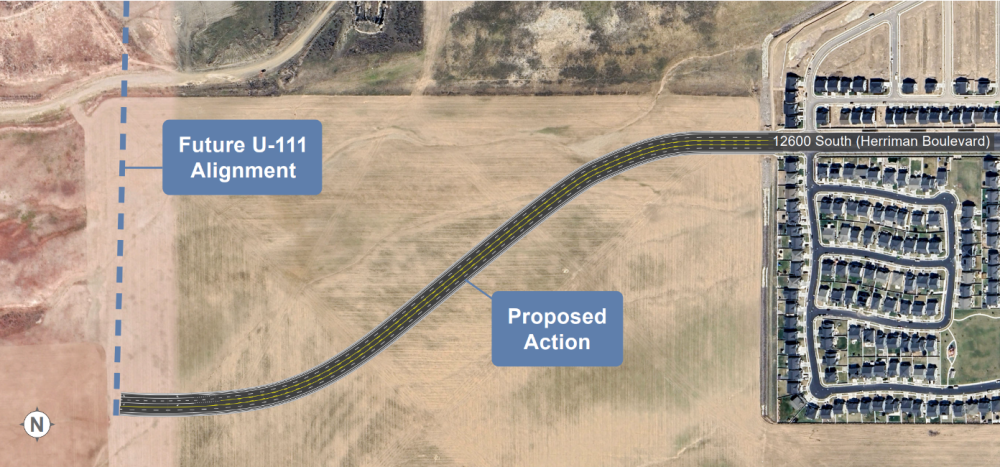 Cross-section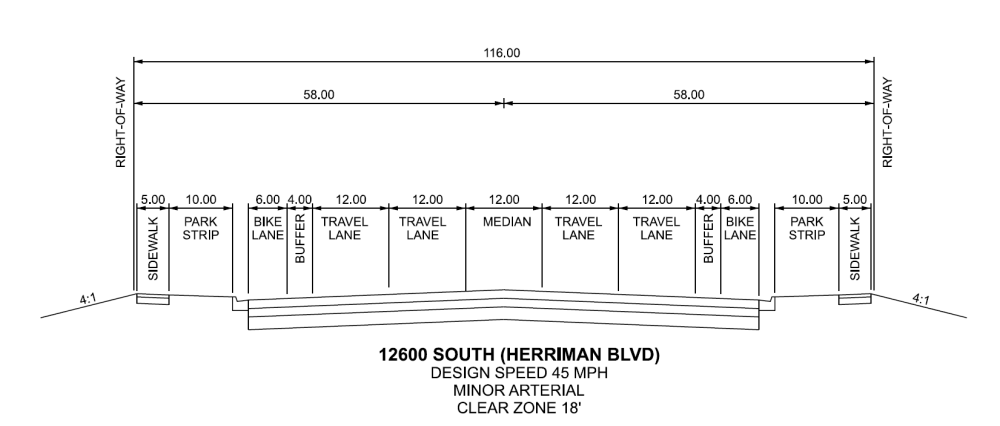 Public Hearing: July 19, 2023
In-Person Public Hearing
When: July 19, 2023, 6-7:30 PM
Where: Herriman Library Meeting Room, 5380 West Main Street, Herriman, UT 84096
Formal Comment Period: July 2 - Aug. 2, 2023
Members of the public are invited to review and comment on the SES findings and Proposed Action.
Review the Public Hearing Materials
Final SES: September 2023
Design/Construction: To Be Determined
Funding not currently allocated.
Contact Information
To contact the public information team with questions or concerns:
Hotline: 385-393-0877
Email: 12600southstudy@utah.gov