I-15 Barrier in Juab County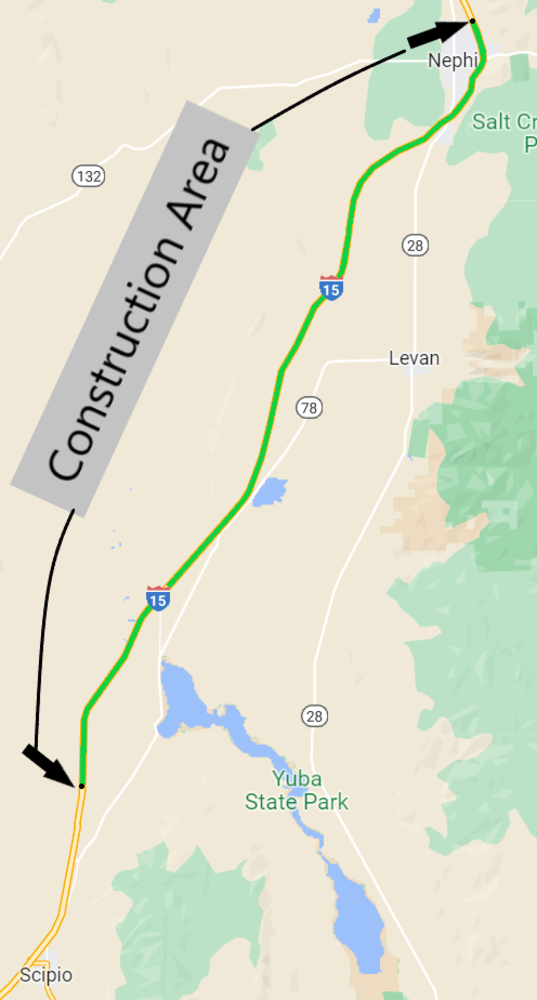 Overview
The Utah Department of Transportation (UDOT) will be installing cable barrier to enhance safety along I-15 between the Millard/Juab County line and Nephi. This new barrier will improve safety by reducing the risk of head-on collisions by the barrier "catching" errant vehicles that may run off the road in the median. Work on this project is scheduled to begin in mid-March and conclude by November 2022. Motorists should anticipate travel delays of between 10 and 15 minutes due to lane closures and reduced speeds within the construction zones.
Work on this project has begun, and closures are ongoing. Be aware of increased traffic flow on Fridays which has caused delays of up to 30 minutes.
Lane Closures
Currently there are two sections of single lane closures along Northbound I-15. In the northern closure crews are pouring concrete bases and creating the foundation for a new cable barrier. In the southern closure, crews are installing the new barrier.
Please reduce speed, allow proper following distance between vehicles, and remain aware of your surroundings when traveling through this corridor.
Project Schedule
7:00 a.m. - 7:00 p.m. Monday - Friday
Mid-March - November
*Construction schedules are subject to change due to inclement weather, equipment issues and material availability.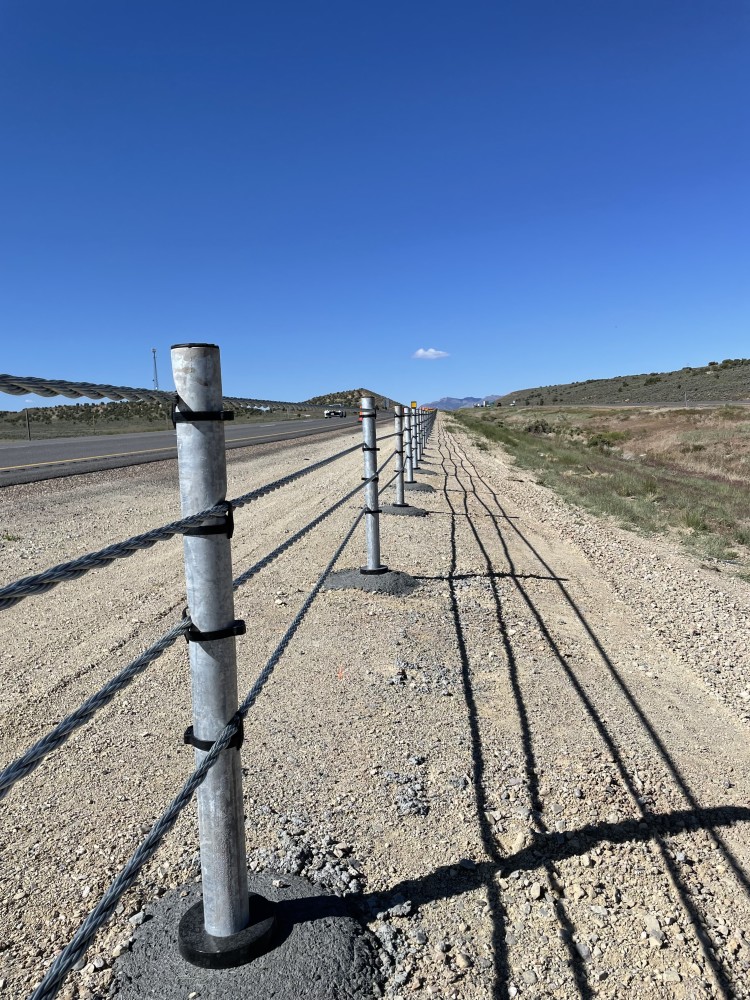 The new barrier which has been installed along much of the corridor.
Notice
Single lane road closures will be used throughout the project. Motorists should prepare for potential delays of up to 15 minutes when traveling through the corridor.
Contact Us
MIke Beck - Public Involvement Specialist
435.862.9216
mikebeck@utah.gov