SR-66 Paving
To preserve and extend the life of the pavement, the Utah Department of Transportation (UDOT) will conduct a project to resurface SR-66 in Morgan County from Morgan Valley Drive in Porterville to 600 East in Morgan. Resurfacing activities include asphalt removal and replacement in various locations, as well as the placement of a new roadway surface, called a chip seal, along the entire corridor. This surface treatment will improve motorist safety by providing good traction and skid resistance for vehicles. The project also includes upgrades to road signs and roadway messages.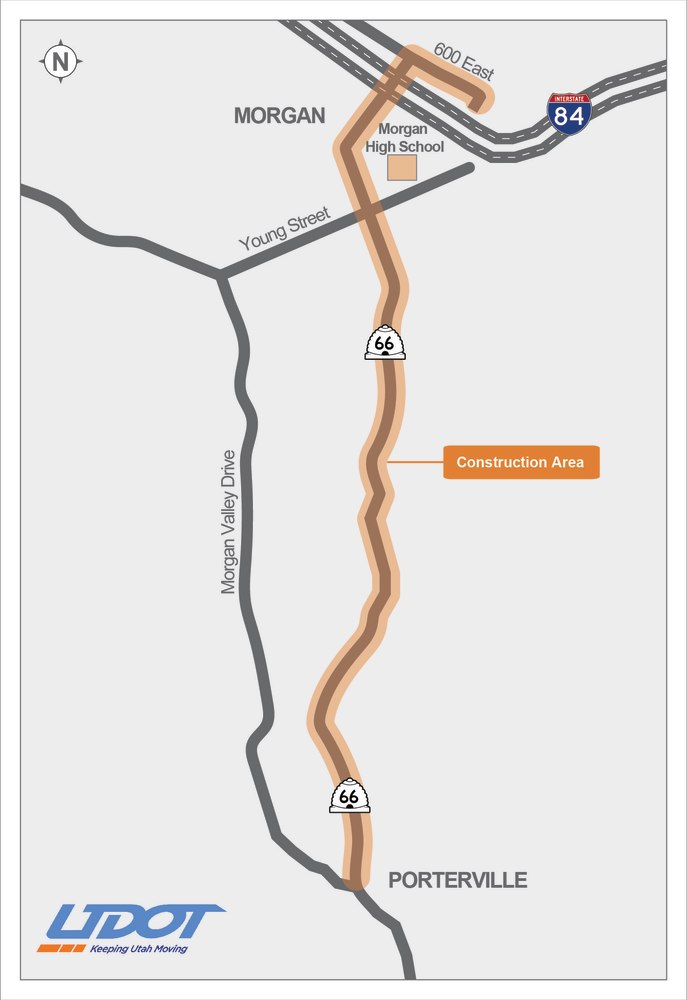 Work will begin on May 30, 2023, and is expected to wrap up by mid-July 2023.
*Schedules are subject to change due to weather conditions and other unforeseen circumstances.
Begin Project: May 30, 2023
Morgan City Limits: Work hours 9 PM to 7 AM
Outside Morgan City Limits: Work hours 7 AM to 5 PM
End Construction: Mid-July
Contact Information
To contact the public information team with questions or concerns:
Hotline: 877-495-4240
Email: udotregion1@utah.gov
Stay Informed
To receive weekly construction updates, please contact the public information team at the email address above and enter "SR-66 Paving" in the subject line.