I-80 Bridge Maintenance Projects
The Utah Department of Transportation (UDOT) is conducting maintenance on several bridges on or near Interstate 80 (I-80) in Summit County from Parley's Summit to Silver Creek Junction. Locations include:
- Parley's Summit
- Kimball Junction

- Silver Creek Junction
This work will prolong the life of the bridges, enhance safety and provide a smoother ride for drivers. Construction will begin this June and last through fall 2023.
Silver Creek Junction -

US-40 Flyover
Starting in June 2023, the first phase of construction will begin on the US-40 Flyover from northbound US-40 to westbound I-80. In order to complete the necessary maintenance, the US-40 flyover will be closed for up to one-month starting early June. Drivers should expect minor travel delays and use an alternate route to access westbound I-80 (see detour map below).
What to Expect
Day and night work (24 hours a day, 7 days a week)

Increased noise, vibration, dust

and lighting
Up to one-month closure of

the

US-40 Flyover

Traffic shifts,

detours

and lane closures

Travel delays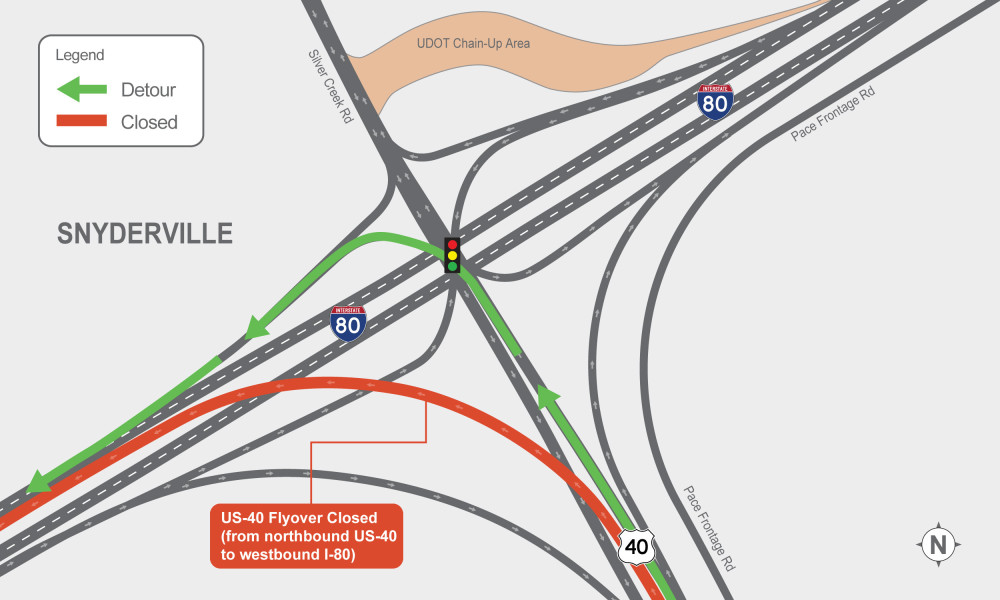 Silver Creek Junction Bridge, Parley's Summit Bridges and Kimball Junction Bridge
Following the work on the US-40 Flyover, construction will move to the bridges over I-80 at Silver Creek Junction (US-40/Silver Creek Road), Parley's Summit (Parley's Lane) and Kimball Junction (SR-224). This construction will consist of primarily night work minimize impacts to traffic. During this time, drivers should expect nightly lane closures and minor travel delays.
What to Expect
Night work, Monday – Friday (8 p.m. – 5 a.m.)

Increased noise, vibration, dust

and lighting

Weekend work as needed

​

Nightly lane closures

One lane will remain open in each direction

On-and off-ramp detours at Kimball Junction and Silver Creek Junction
Overview Map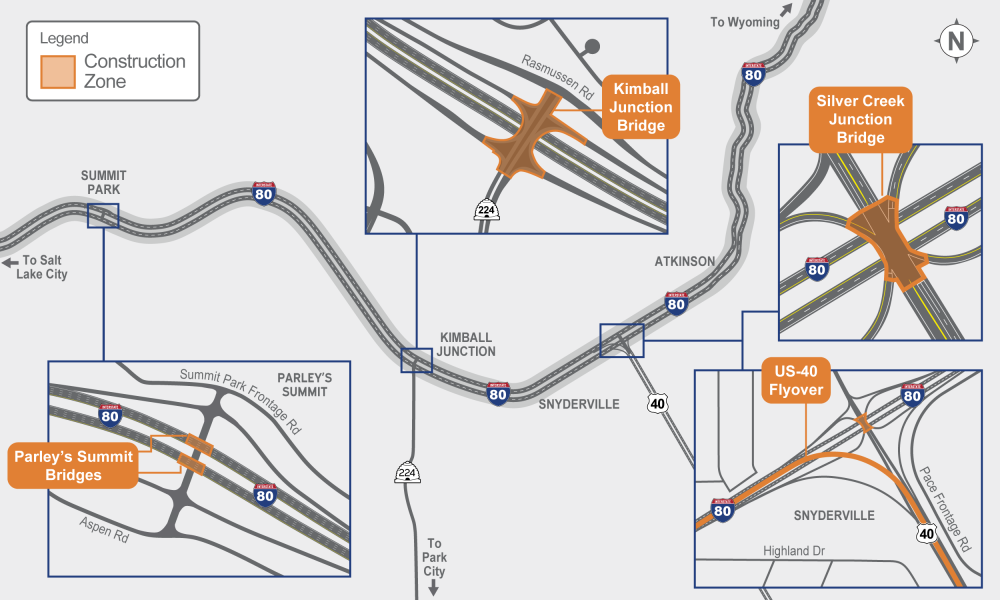 Silver Creek Junction Closures Map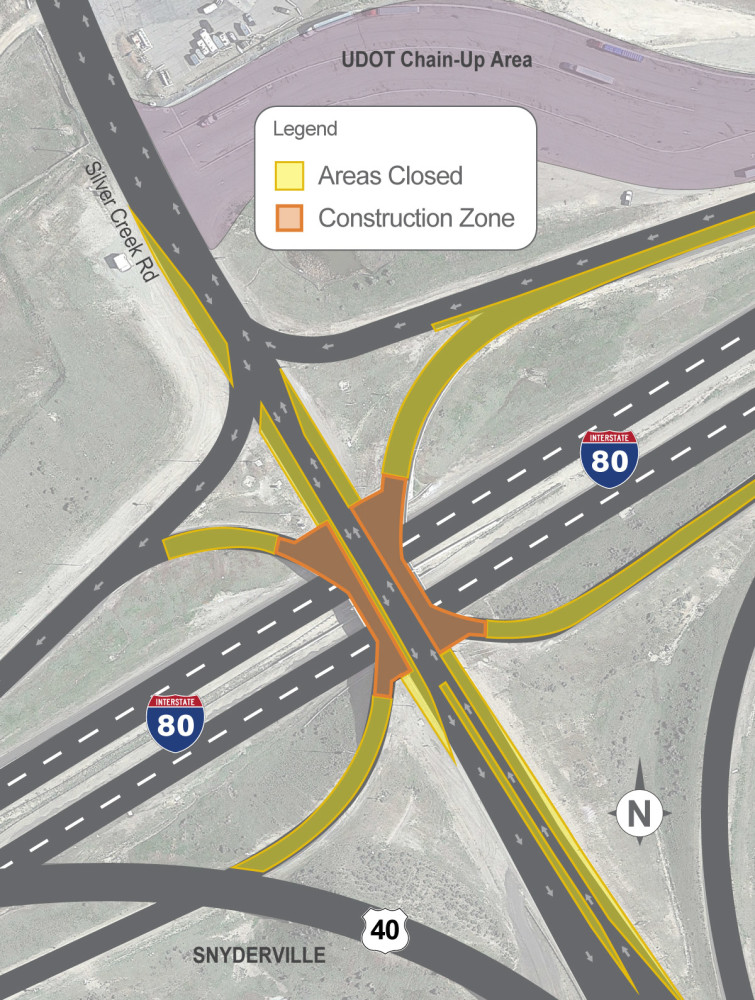 Kimball Junction and Parley's Summit Construction Map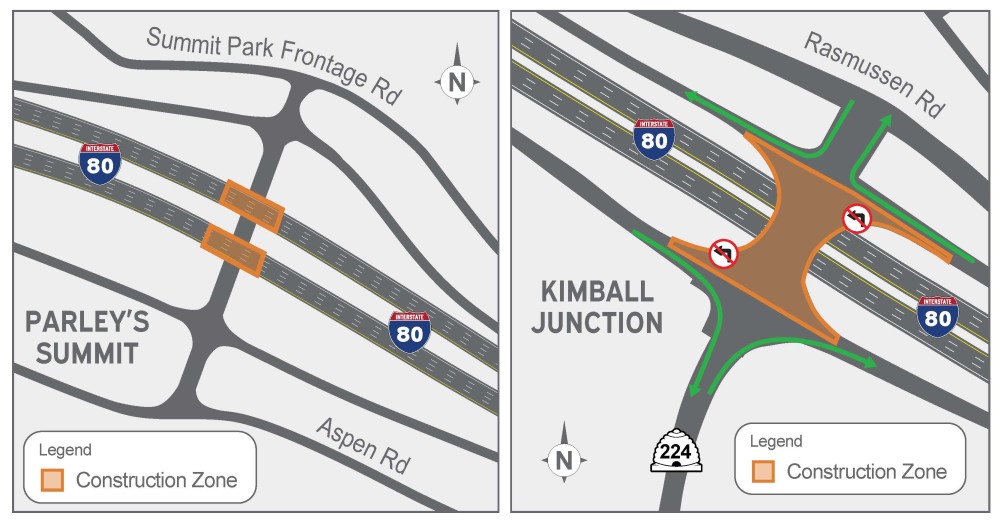 Contact Information
To contact the public information team with questions or concerns:
Hotline: 385-365-2112
Email: i80bridges@utah.gov
Stay Informed
To receive regular construction updates, please contact the public informaiton team at i80bridges@utah.gov and enter "Project Updates" in the subject line.