PROJECT OVERVIEW
The Utah Department of Transportation (UDOT) will widen I-15 from Green Spring Drive (Exit 10) to Washington Parkway (Exit 13) in Washington, Utah. This project will include constructing an additional travel lane in each direction as well as creating a new interchange at Main Street (new Exit 11) in Washington City. The interchange will provide an additional connection from I-15 to the rapidly growing northeast areas of Washington and the downtown area.
The final design of the project is shown below. The project is on schedule and anticipated to being in early 2023.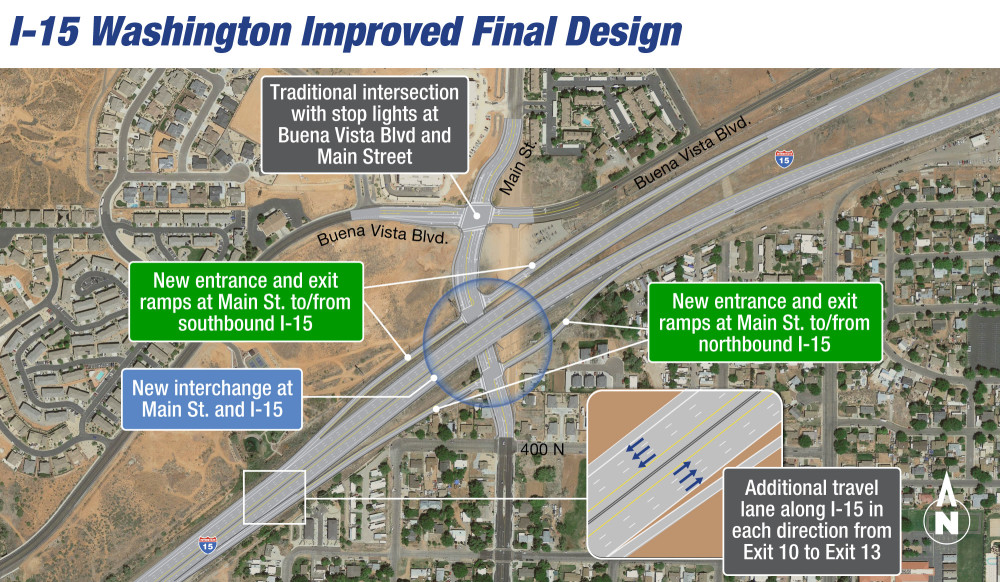 *Construction schedules are weather-dependant and subject to change.
CONTACT INFORMATION
If you have any questions or concerns, please contact us at:
EMAIL: i15washington@utah.gov
HOTLINE: (385) 403-4300
This Element Represents Embedded JavaScript