I-15 St. George Improved
The Utah Department of Transportation (UDOT) is preparing an Environmental Assessment (EA), according to the National Environmental Policy Act (NEPA), to evaluate a potential new interchange at I-15 and 700 South in St. George to improve regional mobility in the area. The study began in April 2022 and is scheduled for completion in mid-2023.
The environmental review, consultation, and other actions required by applicable Federal environmental laws for this project are being or have been carried-out by UDOT pursuant to 23 USC 327 and a Memorandum of Understanding dated May 26, 2022, and executed by FHWA and UDOT.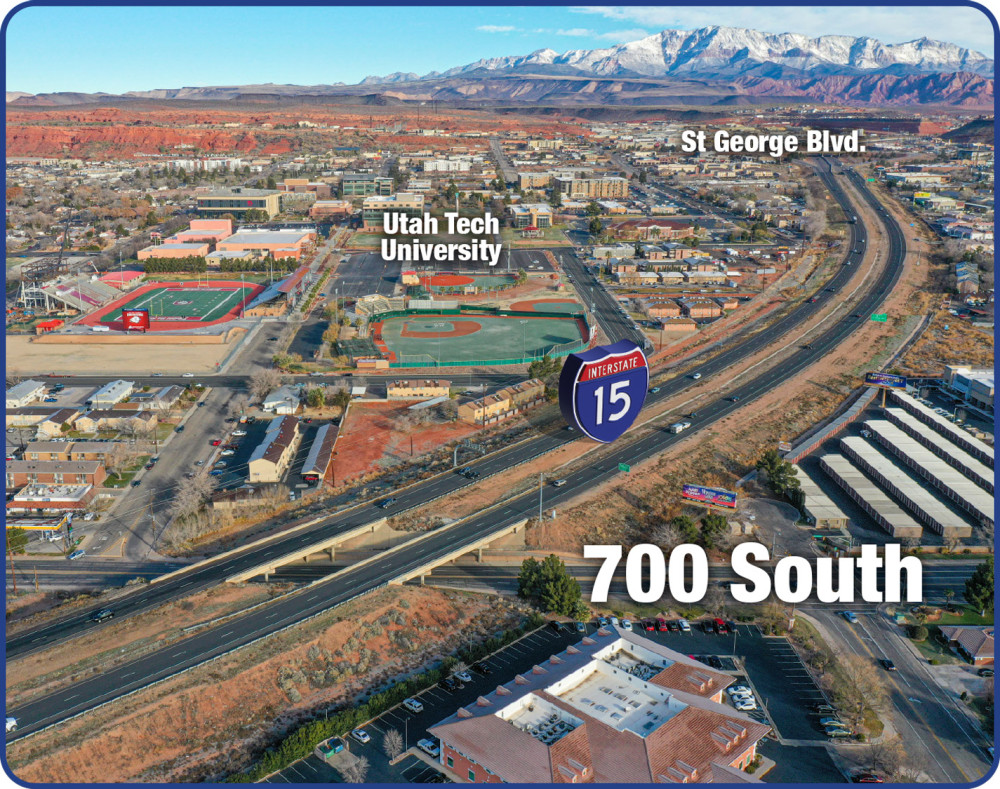 After a thorough review of the public input received, one of the key takeaways was a strong public desire for transparency and additional engagement whenever possible. To satisfy this desire, UDOT has added an additional Public Meeting and Comment Period to this environmental study.
Upcoming Public Meetings
In November, the team will host both an online and in-person Alternatives Public Meeting. At these meetings, the public will have the opportunity to review the possible alternatives, hear from the project team on how these alternatives were developed, and provide additional comment for the team to consider.
More information on date and location will be sent out in the coming weeks. Sign up to receive email updates on the 'Contact Us' tab to receive information about upcoming meetings and other project updates.