I-15 St. George Improved
The Utah Department of Transportation (UDOT) is preparing an Environmental Assessment (EA), according to the National Environmental Policy Act (NEPA), to evaluate a potential new interchange at I-15 and 700 South in St. George to improve regional mobility in the area. The study began in April 2022 and is scheduled for completion in mid-2023.
The environmental review, consultation, and other actions required by applicable Federal environmental laws for this project are being or have been carried-out by UDOT pursuant to 23 USC 327 and a Memorandum of Understanding dated May 26, 2022, and executed by FHWA and UDOT.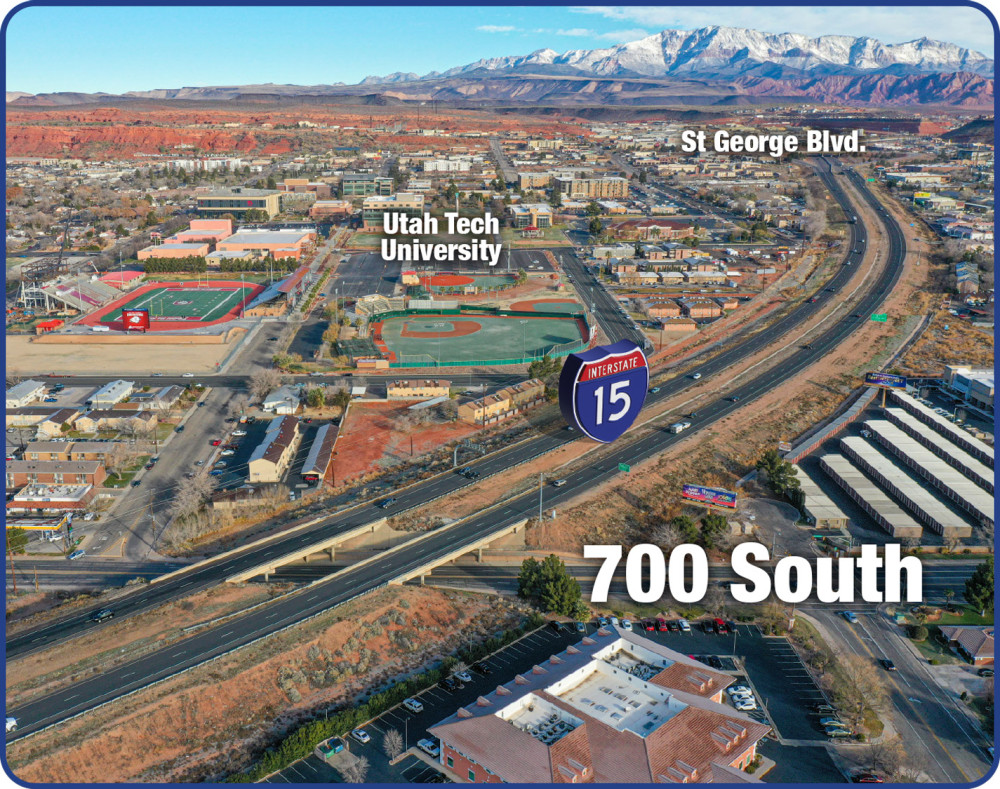 After a thorough review of the public input received, one of the key takeaways was a strong public desire for transparency and additional engagement whenever possible. To satisfy this desire, UDOT added an additional Public Meeting and Comment Period to this environmental study.
Alternatives Review Public Meeting
UDOT held alternatives review meetings for the community to learn more about the preliminary interchange alternatives that have been developed for 700 South.
Meeting materials are now availabe for review. (see Document section, below, for additional materials)

ONLINE: November 15 from 6:00 p.m. to 7:30 p.m. (see registration link, below)
IN-PERSON: November 16 from 4:00 p.m. to 7:00 p.m.

The same information was presented at both the online and in-person meetings.

ONLINE ALTERNATIVES REVIEW MEETING
Held on Tuesday, November 15, 2022.
Presentation





Q&A
IN-PERSON ALTERNATIVES REVIEW MEETING
Date: Wednesday, November 16, 2022
Time: 4:00 - 7:00 p.m.
Where: Atwood Innovation Plaza at Utah Tech
453 South 600 East, St. George, UT 84770

There was a presentation at 4:00 p.m., followed by an open house from 4:30 p.m. to 7:00 p.m. where study team members were available to provide information and answer questions. A second presentation with the same information was given at 6:00 p.m.
Sign up to receive email updates on the 'Contact Us' tab to receive information about upcoming meetings and other project updates.