---
Lane Closures and Zipper Merge
Northbound and southbound travel on I-15 will be reduced to one travel lane in each direction at multiple locations from milepost 211 to milepost 230. Use all lanes of traffic until you reach the merge point, then proceed to "zipper merge" (alternate merging every other car) to help reduce delays. After all, taking turns while merging isn't just a nice thing to do, it's the law!
Watch this video to learn how to zipper merge: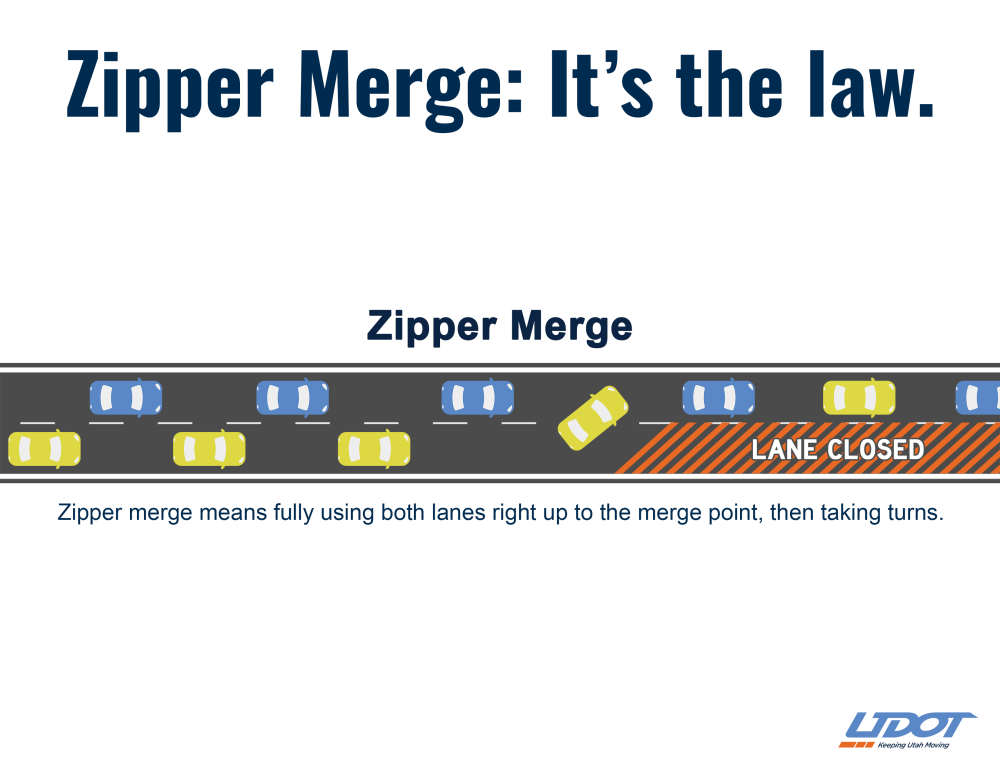 ---
Concrete Pavement Replacement and Median Crossovers
Construction crews are actively replacing sections of concrete pavement throughout the entire work zone. Southbound and Northbound I-15 traffic will be reduced to one lane in each direction through Nephi. Motorists should expect moderate to heavy travel delays during the afternoon periods. Once the concrete is in place, please recognize there will be times when lanes are closed and no work in the area to allow the concrete to set up and strengthen.

Construction crews are also constructing two median crossovers in the center median near milepost 221 and milepost 226 to accommodate future northbound and southbound lane shifts. This work occurs next to active traffic so please slow down, use caution, and watch for construction workers and vehicles.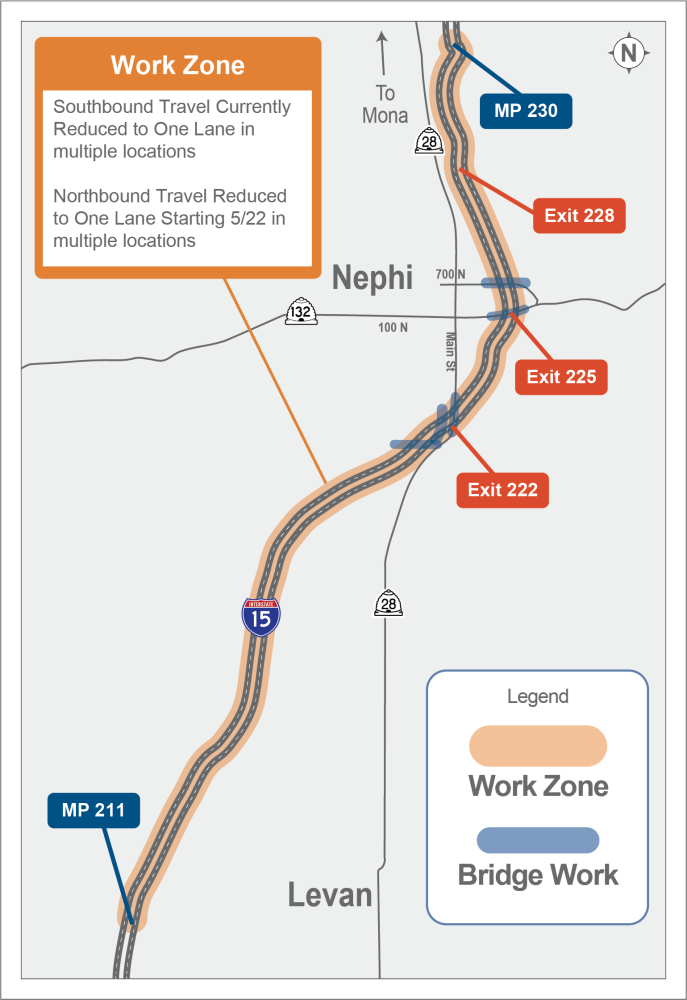 ---
Exit 222 Temporary Northbound Off-ramp Detour
Construction crews have opened a temporary northbound off-ramp detour for exit 222 (Main Street) to complete bridge work over the railroad. The temporary northbound off-ramp detour is located a 1/2 mile before the existing exit at Sheep Lane Road. The detour then heads east and connects to Main Street (SR-28) south of the original exit.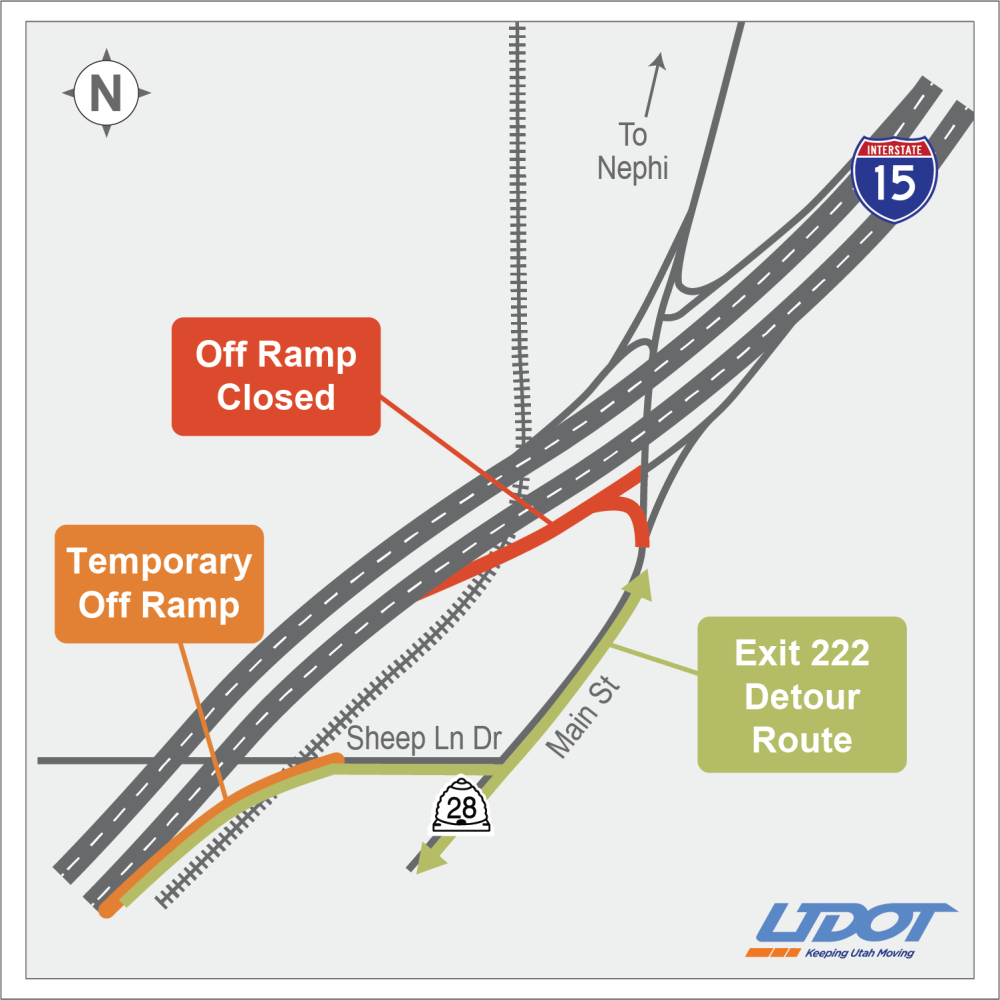 ---
Know Before You Go and
Get Up To Date Traffic Information
For the latest information on traffic conditions across the state
visit the UDOT Traffic Website
or
downloand the UDOT Traffic app for iPhone or Andriod
Design: Spring 2021- Fall 2022
Construction: Summer 2023 - Spring 2024
Contact Information
To contact the public information team with questions or concerns:
Hotline: 435-417-9417
Email: nephibridges@utah.gov
Stay Informed
To receive weekly construction updates, please contact the public informaiton team at the email address above and enter "Weekly Updates" in the subject line.