Interstate 15 - 21st Street to Pioneer Road Bridge Work
The Utah Department of Transportation (UDOT) will improve bridges along north- and southbound I-15 from 21st Street in Ogden to Pioneer Road in Marriott-Slaterville. This work will include resurfacing bridge decks and patching potholes.
This work will preserve and extend the life of the bridges and improve safety for travelers.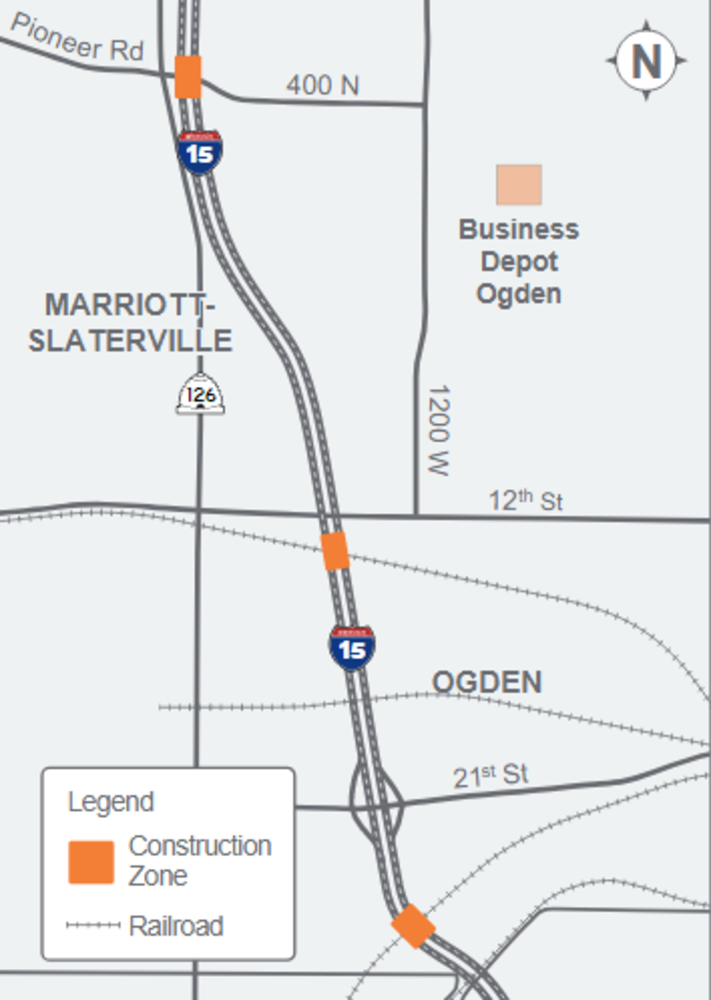 Construction Update
Throughout the duration of the project, travelers can expect overnight lane restrictions on I-15 Mondays through Fridays from 8 p.m. to 7 a.m. On the weekends, travelers can expect all-day lane restrictions on I-15 starting Fridays at 8 p.m. through Mondays at 5 a.m.
Crews will close the southbound I-15 on-ramp at 21st Street in Ogden starting Friday, Aug. 25, at 8 p.m., through Monday morning, Aug. 28, at 5 a.m.
During this closure, drivers can access southbound I-15 from the on-ramp at 12th Street.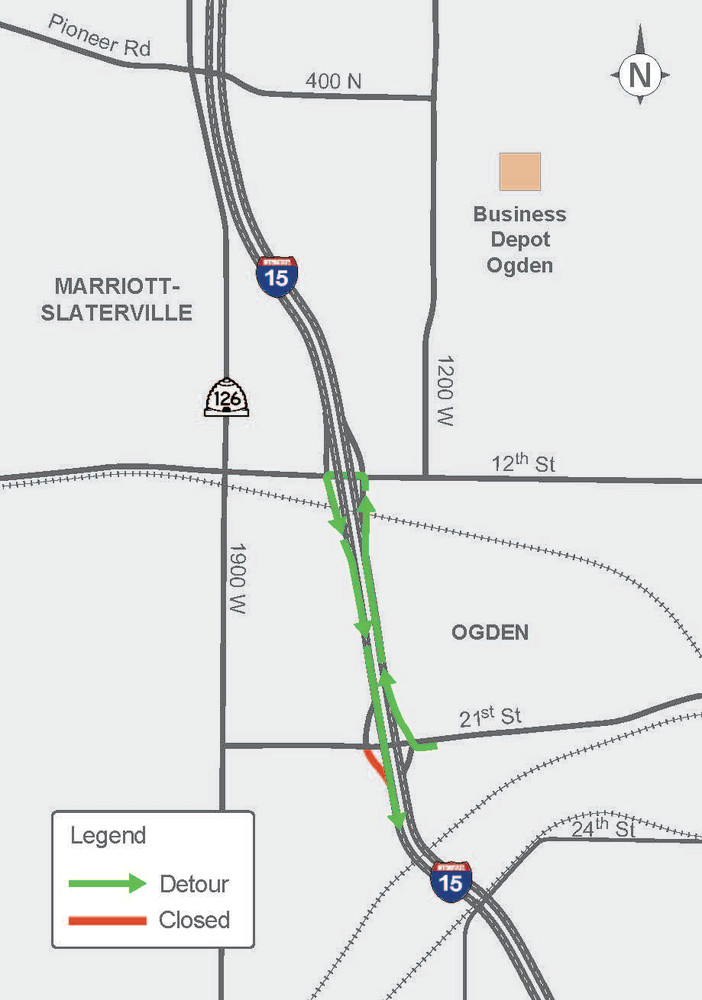 WHAT TO EXPECT:
Overnight lane restrictions Monday through Friday from 8 p.m. to 7 a.m.

Lane restrictions from Friday night at 8 p.m. to Monday morning at 5 a.m.

Potential heavy delays

Daytime work as needed

Increased noise, dust and vibration
Drivers should plan ahead and consider taking an alternate route.
Construction activities and schedules are weather-dependent and subject to change. For up-to-date traffic impacts and construction information, visit udottraffic.utah.gov or sign up for email updates here.
HOTLINE: 385-376-1011
EMAIL: i15bridgedeckrepair@utah.gov
Construction: Summer 2023
Construction will start as early as Friday, July 28, and will last up to three months.
Work Hours: 8 p.m. to 5 a.m.
Workdays: Weekends
Schedules are subject to change due to weather conditions and material availability.
Please expect delays in travel times as there will be lane closures throughout the project.
Contact Information
To contact the public information team with questions or concerns:
Hotline: 385-376-1011
Email: i15bridgedeckrepair@utah.gov
Stay Informed
To receive weekly construction updates, please contact the public information team at the email address above and stay tuned on the website for more information.