Construction work on the Devil's Slide Bridge near Croydon will resume on Monday, November 6. The detour will also be in effect starting on the same day.
Crews will start mobilizing equipment to remove the temporary bridge, rehabilitate the river channel, and clean support structures installed before the project was halted. To expedite bridge completion, the contractor will use double shifts, aiming to have at least one lane on the bridge open to traffic by January 2024.
Traffic Impacts: (See detour map below)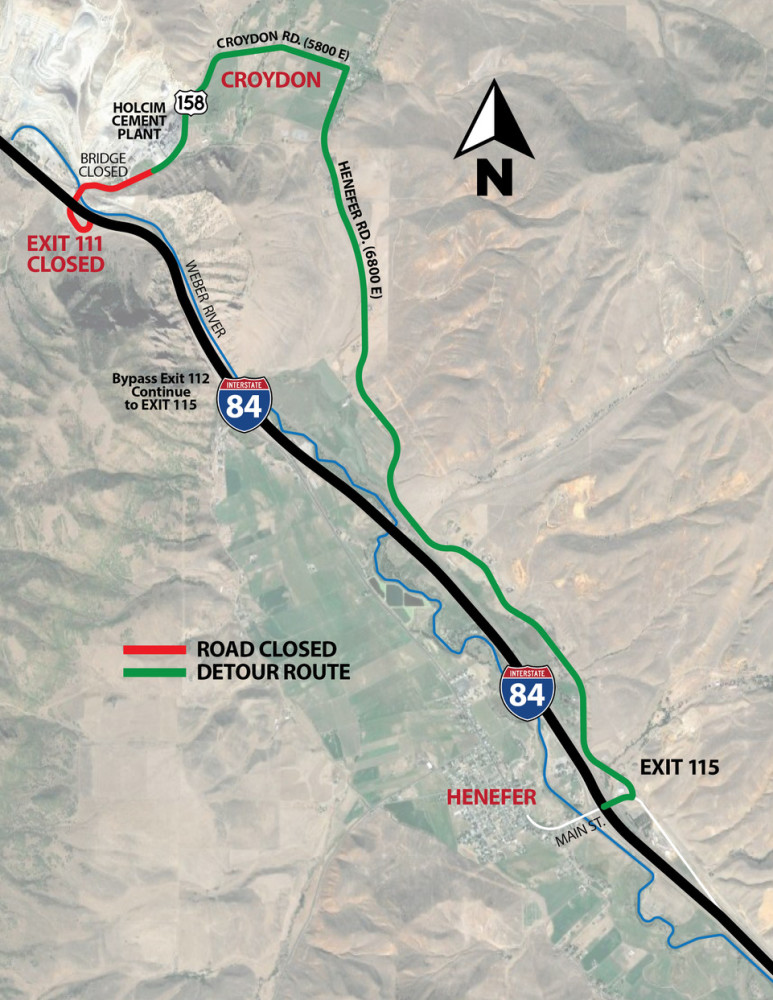 The detour remains the same as earlier this year, with access to Croydon at Henefer, Exit 115 on I-84.
Drive cautiously due to heavy truck traffic and narrow roads, and be prepared for oncoming traffic.
Exit 111 on I-84 will stay open for turnarounds during construction, but the Croydon Bridge and access to County Highway 1980 will be closed until the bridge is finished.
Special Safety Note
Excessive speeding on the narrow detour route creates an unsafe environment for everyone. Safety is our number one priority, please slow down.
Background
Morgan County and the Utah Department of Transportation (UDOT) are performing a bridge replacement project on County Road 1980. The project resumes construction with an accelerated schedule Monday, November 6. The contractor has the goal of opening at least one lane on the bridge by January 2024.