Provo 2000 North Signal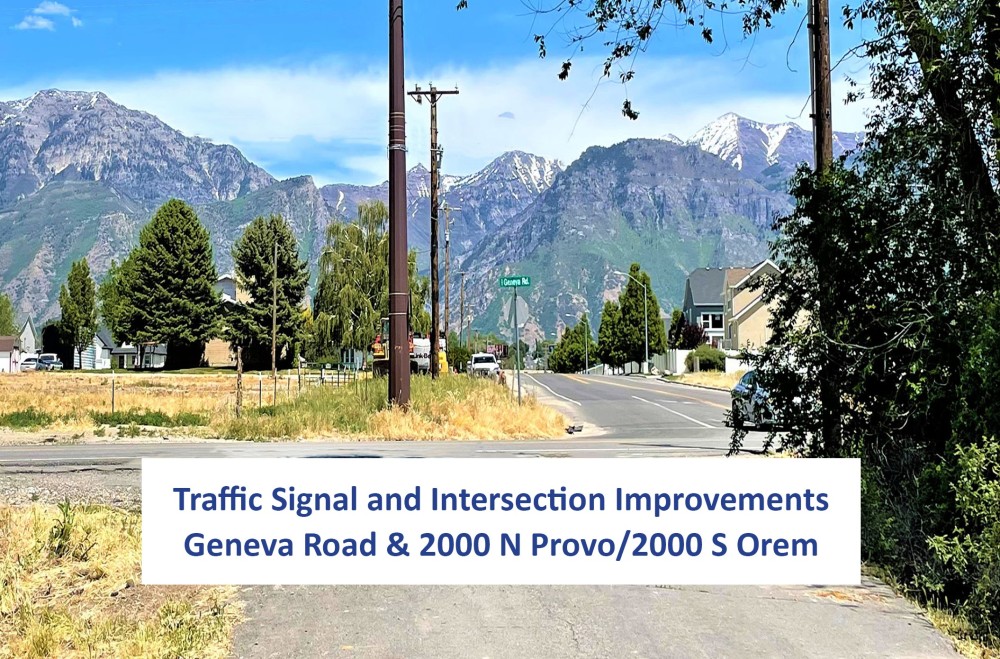 UPDATE - UDOT Resumes Work at 2000 N and Geneva Road
(Updated May 25, 2023)
Following an unprecedented winter season, UDOT construction teams were finally able to resume work to upgrade the intersection of 2000 North/2000 South and Geneva Road. During the next couple of weeks, residents and commuters should anticipate the following activities:
Crews have finished curb and gutter installation and paving activities for the intersection. Crews have finished placing poles, mast arms, and attaching the signals.
The week after Memorial Day crews will finish final pavement markings, landscaping, activation of the traffic signal, and final cleanup of the area.
All lane reduction traffic control has been lifted.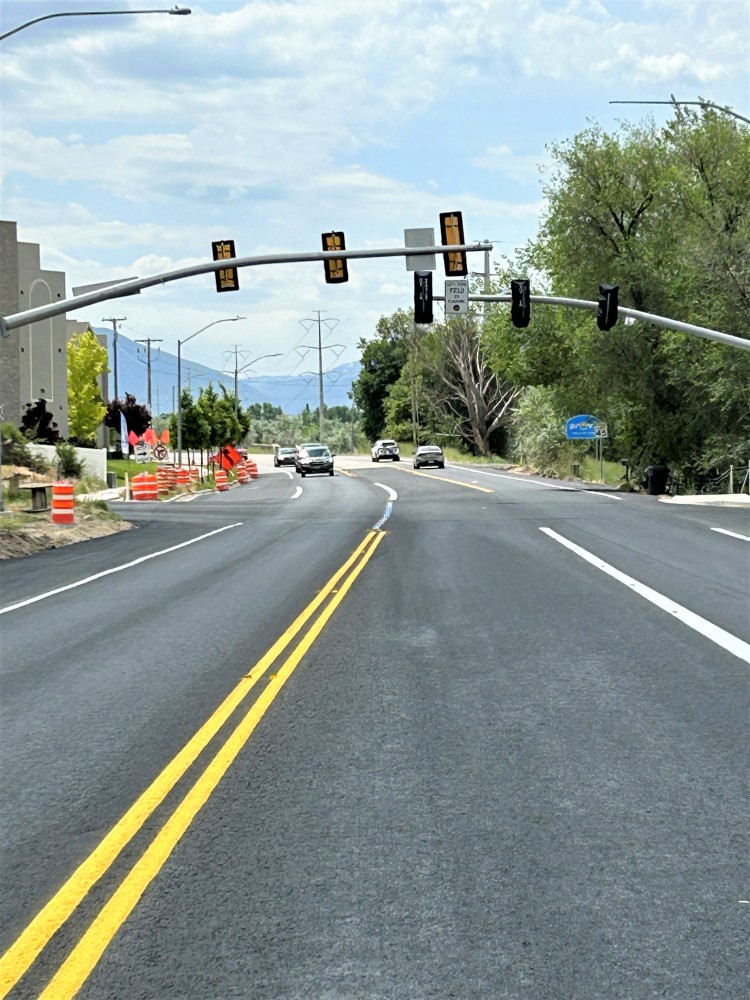 Please drive carefully when traveling through the construction area and pay attention to all traffic signs, barrels, the workers, flaggers, and equipment operating within the work zone.
---
OVERVIEW
The Utah Department of Transportation (UDOT) in coordination with Provo City, is installing a new traffic signal at the intersection of Geneva Road (SR-114) and 2000N. Provo/2000 S Orem.
In addition to the signal, this project will build intersection improvement to enhance safety for pedestrians and drivers.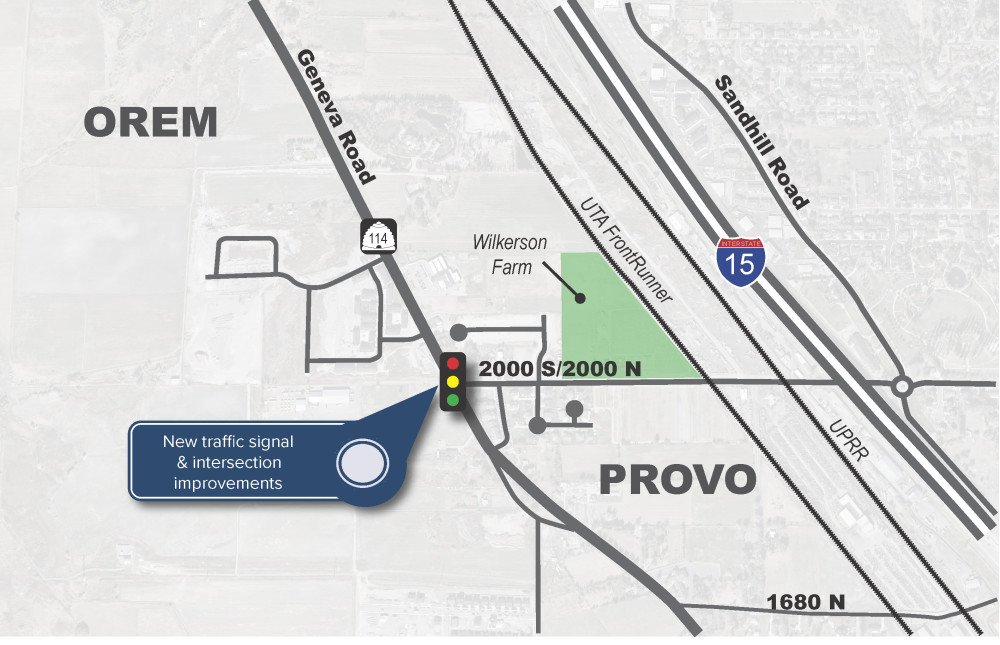 SCHEDULE
Crews are schedule to work Monday thru Friday, with occational Saturdays, between 7 A.M. - 7 P.M.
Schedules are subject to change due to weather, material availablilty and unforseen factors.
CONTACT
Hotline: 888-704-4301
Email: provo2000nsignal@utah.gov