I-15 St. George Improved
The Utah Department of Transportation (UDOT) has prepared an Environmental Assessment (EA), in accordance with the National Environmental Policy Act (NEPA), to determine the need for a new interchange on I-15 and 700 South, evaluate interchange alternatives, and identify environmental impacts. The process examined alternatives that would improve regional mobility in the St. George area, ensure safe travel on I-15, and support active transportation.
The EA process began in April 2022 and the environmental document, including a description of the Preferred Alternative for an interchange at I-15 and 700 South, is now available for review and public comment. The public comment period is open April 28 - June 11, 2023. Visit the "How to Comment" tab for details on how to submit formal comments.
Environmental Assessment | Appendix A | Appendix B
Physical copies of the Environmental Assessment are available for review at these locations:
St. George City Library Reference Desk | 88 W 100 S, St. George, UT
St. George City Office Engineering Department | 175 E 200 N, St. George, UT
UDOT Region 4 Office | 5340 S 5300 W, Hurricane, UT 84737
UDOT Central Office | 4501 Constitution Blvd., Taylorsville, UT 84129
The environmental review, consultation, and other actions required by applicable Federal environmental laws for this project are being or have been carried-out by UDOT pursuant to 23 USC 327 and a Memorandum of Understanding dated May 26, 2022, and executed by FHWA and UDOT.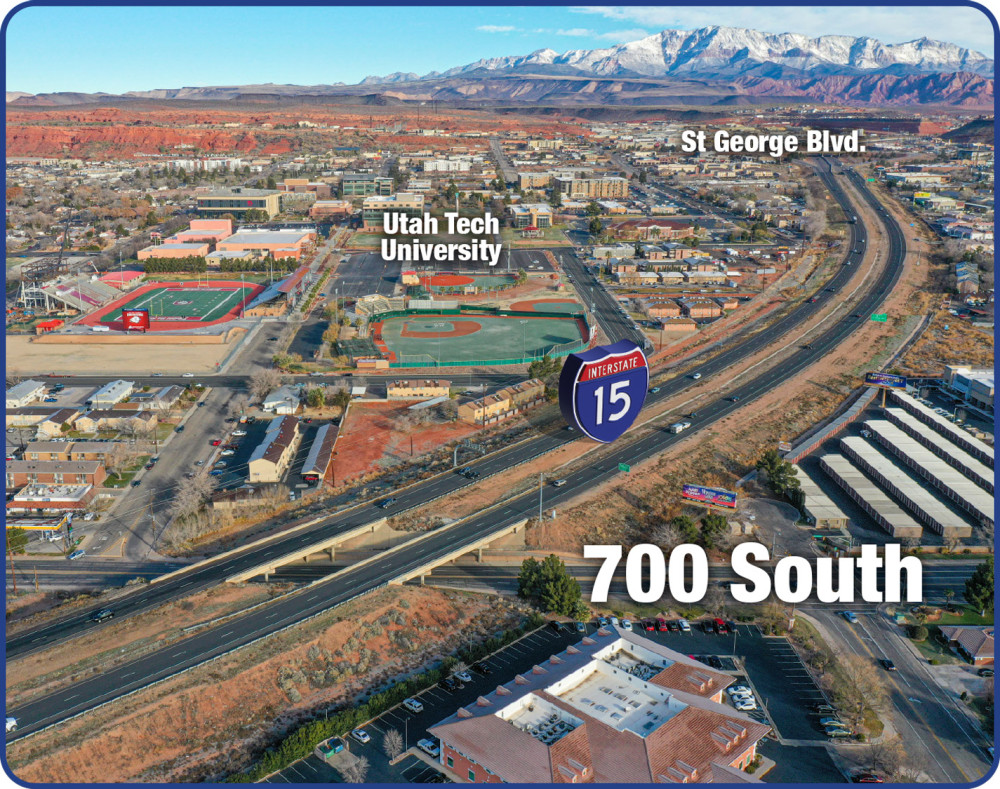 This EA evaluated environmental and community impacts and identified improvements to address current and future mobility needs.
As part of the environmental process, there are a total of three comment periods where the public is encouraged to provide feedback - during the Scoping Phase, during the Alternatives Development Phase, and one open now in coordination with the upcoming Public Hearings.
Comment Period Open Now: April 28 – June 11, 2023

Learn more about why UDOT is looking into a potential new I-15 interchange in St. George at 700 South in the video below.