U - 111; 11800 South to Herriman Boulevard Environmental Study

The Utah Department of Transportation (UDOT) has released the final State Environmental Study (SES) that evaluates the realignment and extension of U-111 from 11800 South to Herriman Boulevard in South Jordan and Herriman, Salt Lake County, Utah.
This study was done to address the current and future growth in southwestern Salt Lake County and the surrounding areas, improve regional system linkage and mobility, reduce future (2050) traffic delays at the U-111 and 11800 South intersection and improve pedestrian and bicyclist mobility throughout the study area.
---
Click the links below or the files in the 'Document Section' to view or download the U-111 State Environmental Study. The documents can also be downloaded from the Documents section of the Public Hearing Recording and Meeting Materials tab.
U-111 State Environmental Study Appendix
U-111 State Environmental Study Volume 1
U-111 State Environmental Study Volume 2
The Preferred Alternative includes:
Constructing a new four-lane arterial between approximately South Jordan Parkway to the north and the future extension of Herriman Boulevard to the south

Constructing a new signalized intersection at U-111 and 11800 South

Constructing an intersection on U-111 to facilitate a connection with the future Herriman Boulevard extension

Constructing pedestrian and bicyclist facilities along the U-111 alignment and a grade-separated crossing at Midas Creek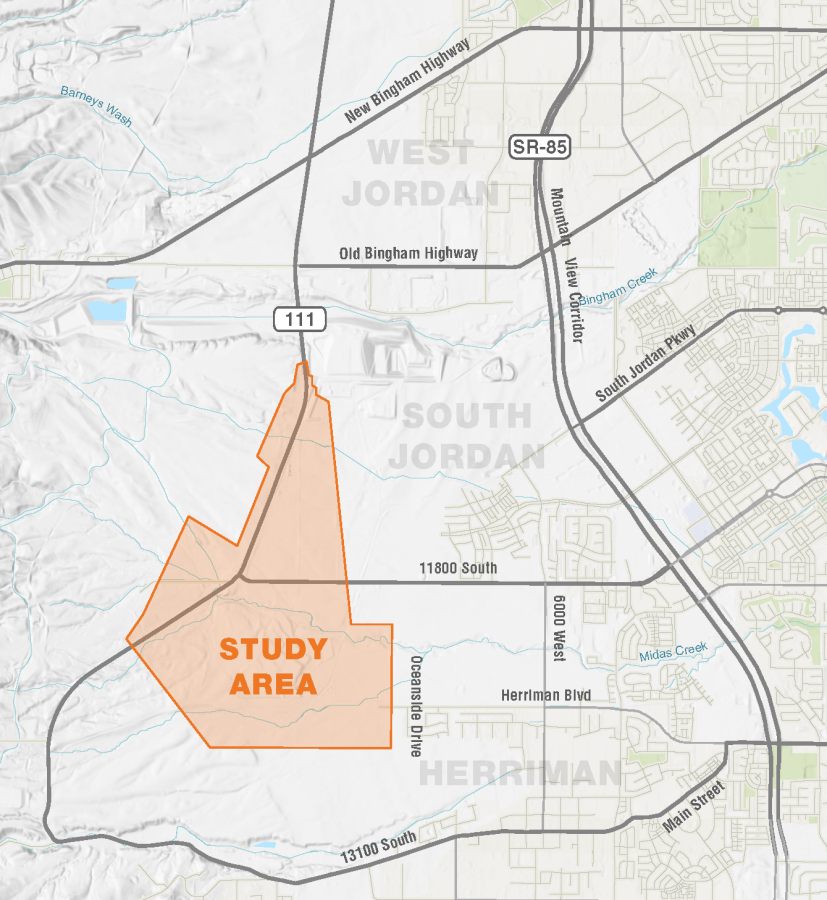 What is U-111?
UDOT is referring to this study as the "U-111 Environmental Study" as a possible extension is evaluated. Locals may know U-111 as Bacchus Highway, S.R. 111, 7300 West or 8400 West. If a build alternative is selected after the study, a naming convention and road designation would follow.