3300 South and 900 West Intersection Improved
The Utah Department of Transportation (UDOT) is improving the 3300 South and 900 West intersection in South Salt Lake to enhance safety and mobility for drivers, pedestrians and bicyclists.
Crews will optimize the traffic signals, create a new lane to accommodate left turns from 3300 South onto 900 West and upgrade the pedestrian access ramps on each corner to meet current safety and accessibility standards.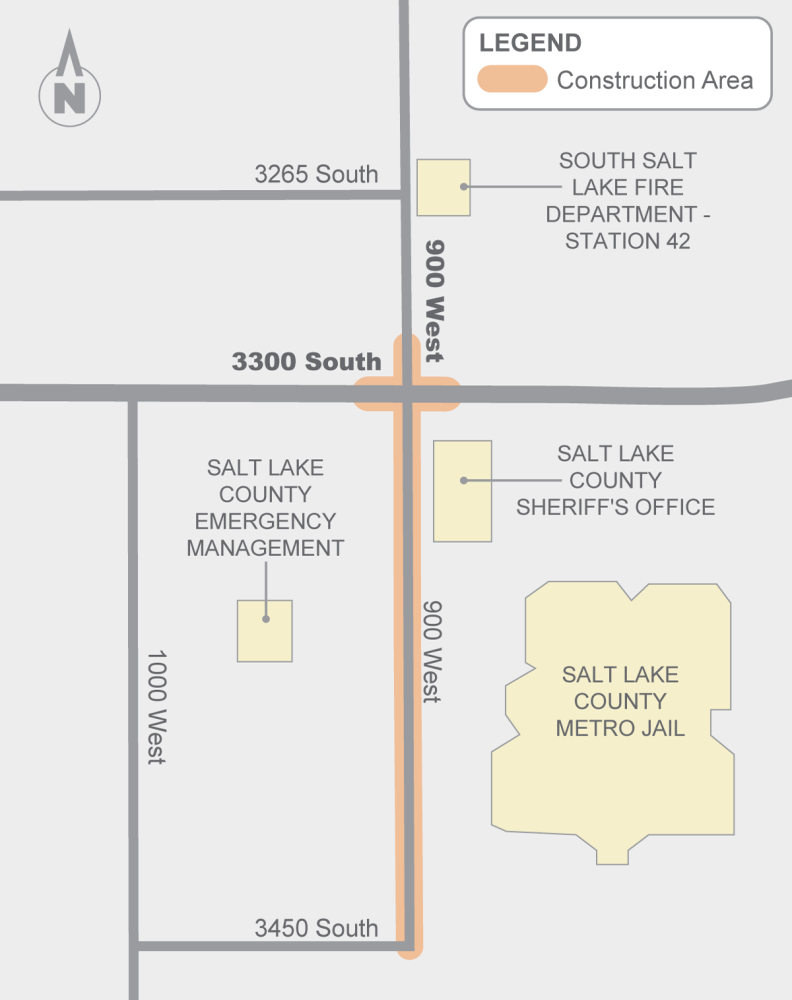 Construction is scheduled to begin as early as Monday, March 20, 2023. Work will take place during daytime hours (7 a.m. to 7 p.m.) Monday through Saturday, with occasional nighttime work and lane closures.
Start Construction: March 20, 2023
Work Hours: 7 a.m. - 7 p.m.
Workdays: Monday - Saturday
Schedules are subject to change due to weather conditions and material availability.
Drivers should anticipate:
Lane closures during working hours
Pedestrians will be detoured around the work zone when ramps are under construction.
End Construction: Summer 2023
Contact Information
Contact the public involvement team with questions or concerns:
Hotline: (435) 264-4500
Email: info@3300south900west.com
Stay Informed
To receive regular construction updates, please contact the public involvement team at the email address above and enter "Updates" in the subject line.